Super Soaker Other Pressurization Systems Soaker Evolution Tree .:
Below is a visual tree of all non-air-pressure/non-elastic-pressure-based Super Soaker blasters released from 1993 to 2009. The image is clickable with links pointing to the various review pages here on iSoaker.com. Lines connect proposed related water blasters; relationships based on styling, size, and blaster technology used. Some of the relations are semi-subjective
Note: Tree may be incomplete.
---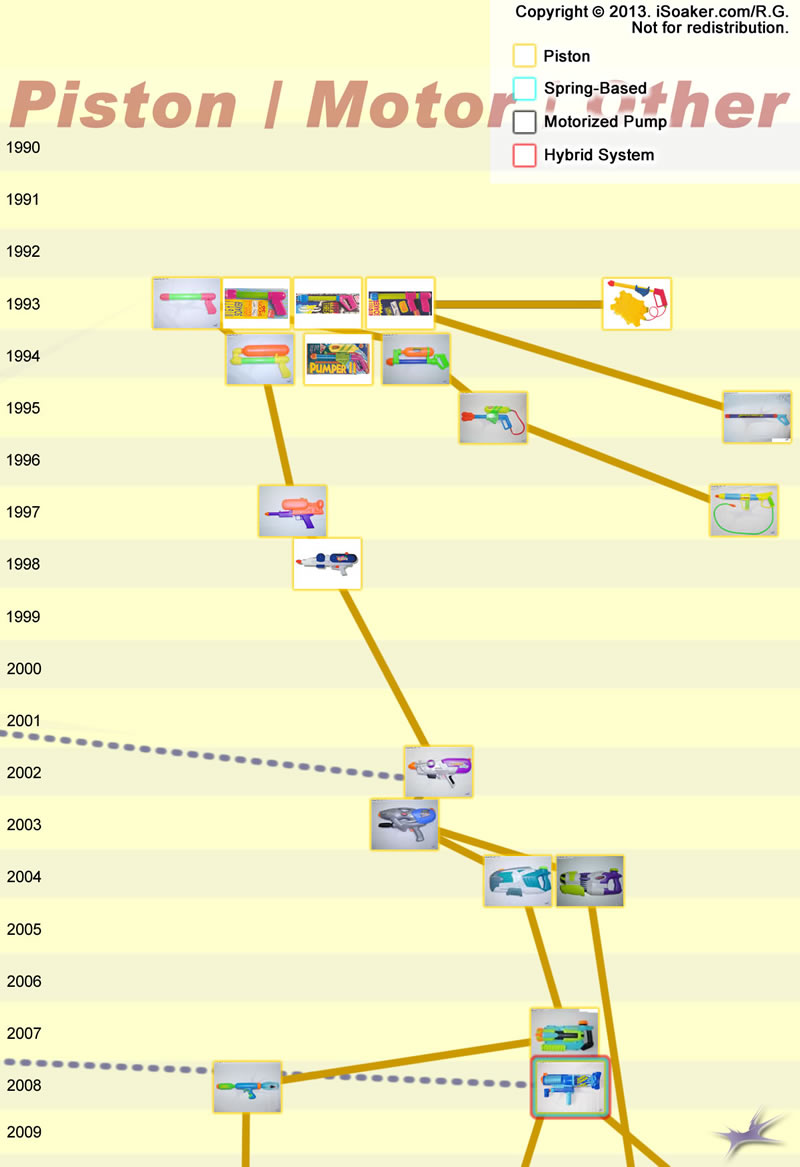 ---
Related Pages
Full Super Soaker Product Evolution Tree
Piston Pressure Product Listing | Products Sorted by Series (text version)