January 5, 2014 - Day 5 .:
All content and images are used with permission. Content and images are provided for personal use only. Not for redistribution.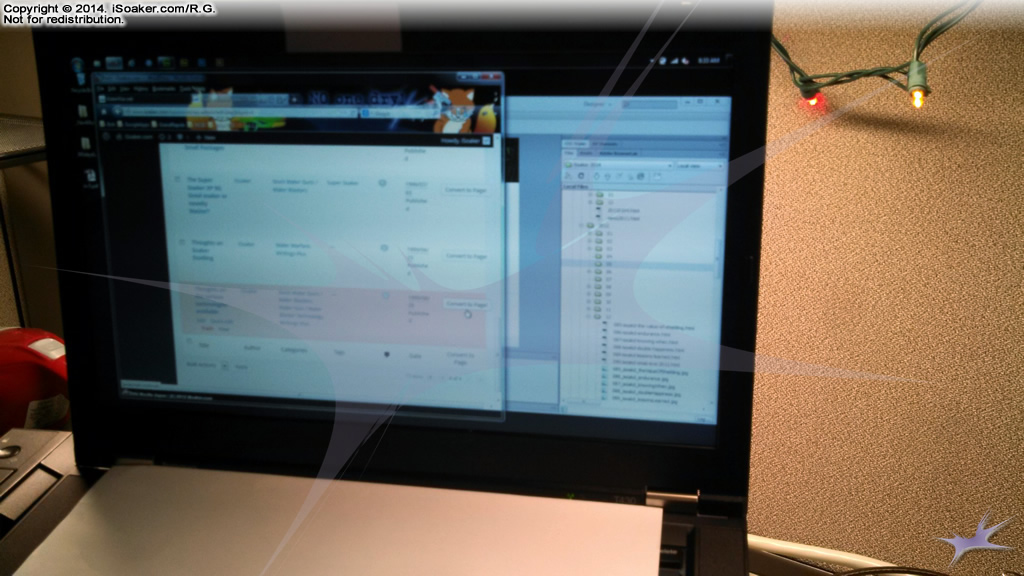 It may still be the weekend, but I often find myself at work for part of the weekend catching up on things. Weekends at work are fairly quiet times and I end up needing to turn my desk lights on since our building limits the amount of lighting it has on during off-hours; this helps save electricity, for sure. Of course, being the weekend, I give myself a little more time to enjoy some non-work activities. As noted yesterday, having opted to shut down the WordPress driven part of iSoaker.com, I spent part of the morning converting more WordPress content into iSoaker.com pages. Oh, and yes, that is part of a string of Christmas lights I have decorating my desk for the holiday season. I'll keep them up for the next few weeks, but they'll definitely come down well before Spring arrives. I also have a small, red Dirt Devil vacuum at my desk (partly visible on the left-side of the picture) in case of spills or just to help get dirt/dust out from my keyboards.