February 6, 2014 - Day 37 .:
All content and images are used with permission. Content and images are provided for personal use only. Not for redistribution.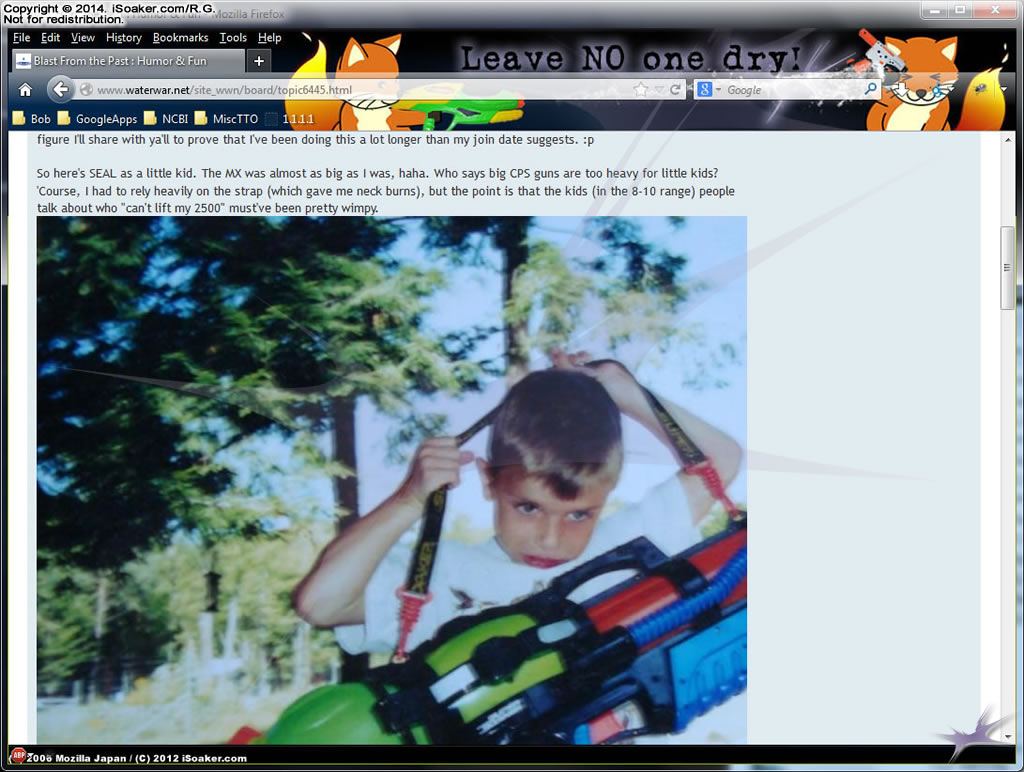 Saw these pictures on WaterWar.net yesterday, but had to revisit this thread by SEAL, one of the active members at WaterWar.net. This is a pic of SEAL when he was younger, but wielding a Super Soaker Monster X! For me, finding such pictures are not possible since, well, when I was that age, it was still many, many years away from when the Super Soaker would even exist! Of course, the newer Nerf Super Soakers are a far cry from these older models.