February 10, 2014 - Day 41 .:
All content and images are used with permission. Content and images are provided for personal use only. Not for redistribution.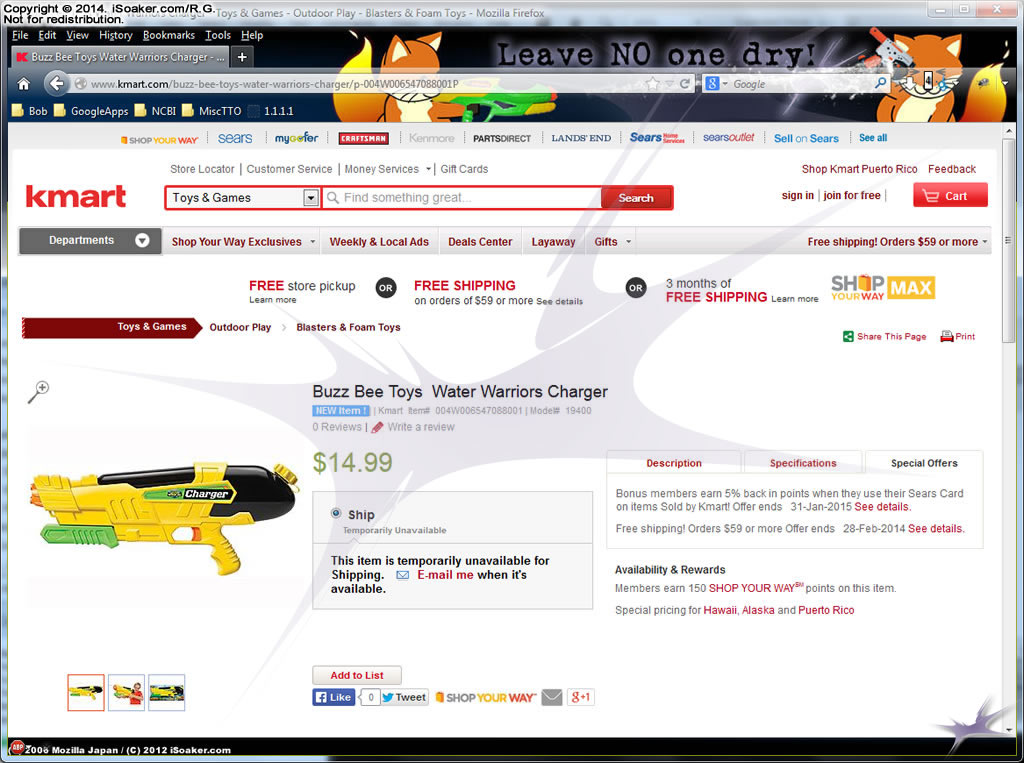 A new Water Warriors water blaster for 2014 was discovered by some WaterWar.net members on KMart.com, the Water Warriors Charger! The description reads "Get maximum power and less pumping with The Original Water Warriors Charger! Two powerful adjustable nozzles blasts water up to 40 ft. so you can drench your target." While not as big a water blaster as some would have preferred, at least there is one new pressurized water blaster for 2014. Time will tell how well this model actually performs. Hopefully it functions at least as well as the Water Warriors Python 2. That reminds me, I need to make a new placeholder page for this item.