March 16, 2014 - Day 75 .:
All content and images are used with permission. Content and images are provided for personal use only. Not for redistribution.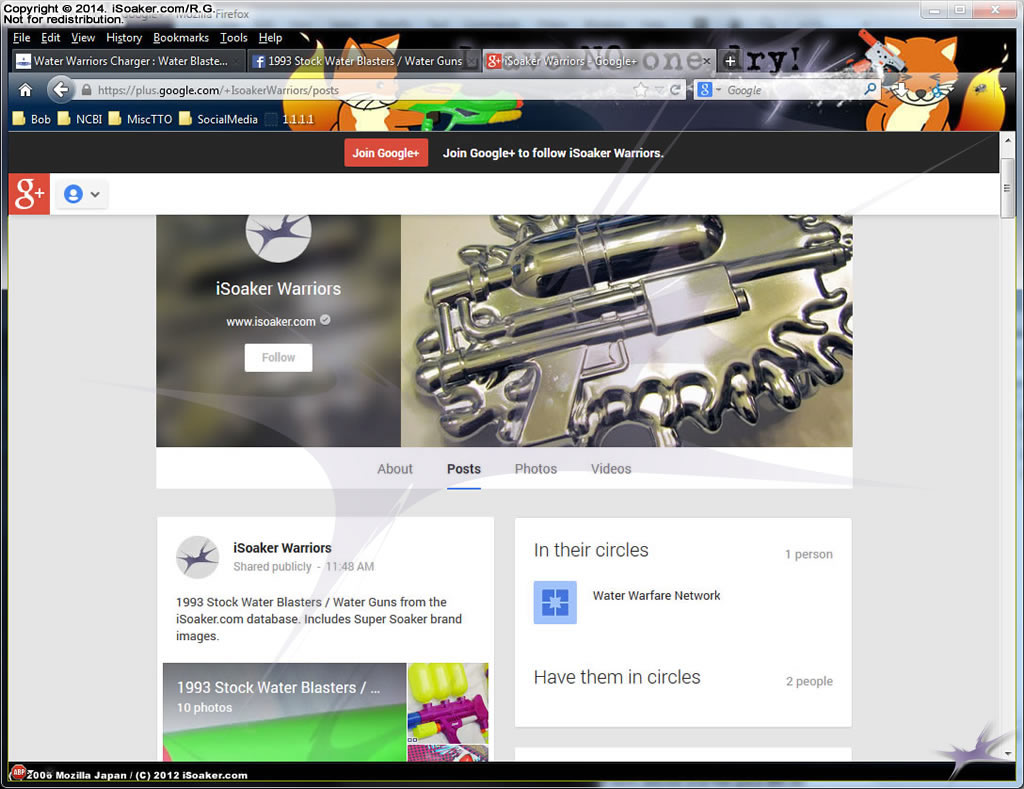 Fourth day of its existence: the
iSoaker Warriors Google+ page
continues to have more referential images to its photo galleries. While not a huge number of followers yet, I am pleased that there are 15 people who have opted to +1 the page. Hopefully as Spring arrives and more content ends up making its way to those pages, interest in it will also grow.