April 1, 2014 - Day 91 .:
All content and images are used with permission. Content and images are provided for personal use only. Not for redistribution.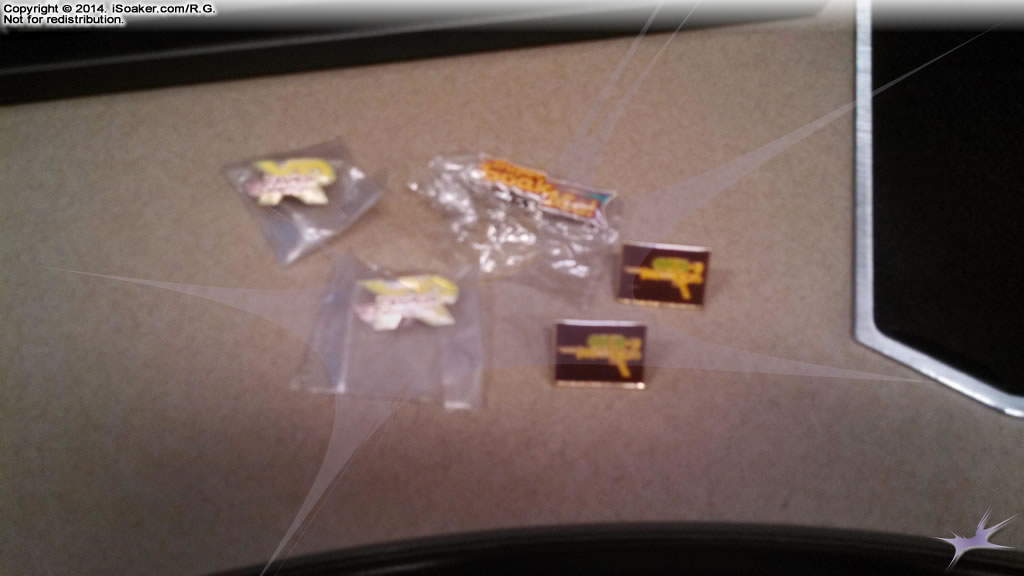 Confirm one thing this morning; my phone's camera is very lousy at taking close-up images. I'll need to take a better picture of these items with my real camera. That said, got these collectible items from a friend who worked with Larami Ltd. during the golden age of the Super Soaker. These Super Soaker pins were apparently given out during Toy Fair in NY to visitors to their booth. There are two pins with the iconic
Super Soaker SS 50
, two pins with the XP logo, and one pin that carries the old slogan, "Super Soak Me!"