April 18, 2014 - Day 108 .:
All content and images are used with permission. Content and images are provided for personal use only. Not for redistribution.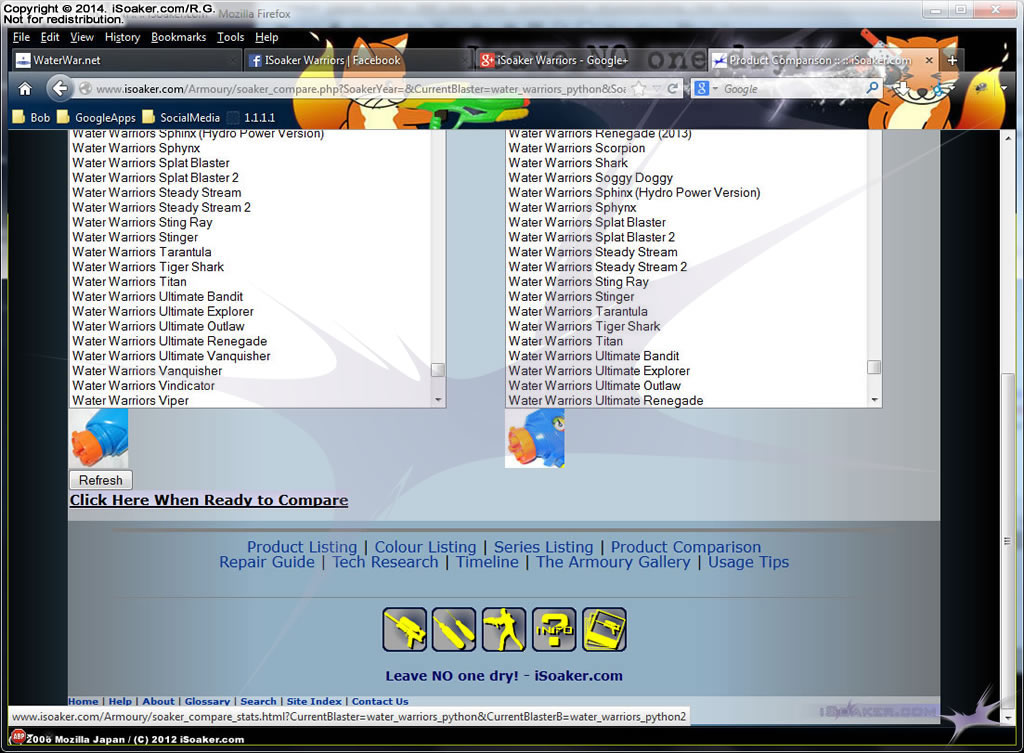 As part of the repair post-Tuesday, I also came up with a fix for the Product Comparison page which has been failing to work ever since iSoaker.com upgraded to a new server. Oddly, had to remove the previous checkbox, but the link that functions for submitting the form appears to work as intended. While not an optimal comparison page (I would like to add in more filter functions to make it easier to navigate), I still prefer it being functional, though crude. One days I'll look again into implementing more functionality, but at the moment, I want to get back to more content development.