April 25, 2014 - Day 115 .:
All content and images are used with permission. Content and images are provided for personal use only. Not for redistribution.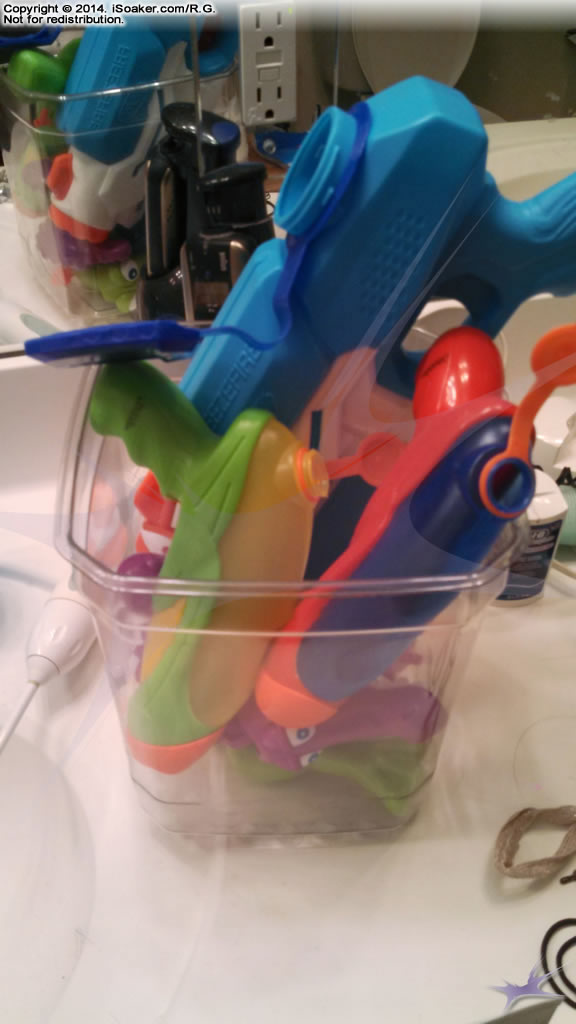 Another morning, getting ready to brush my teeth... Hold on a sec, that wasn't there before. Why is my Nerf Super Soaker Freezefire out now as well? This warmer weather is definitely getting others in the mood for water fights as well. Still a little too cool for a soakfest, but range testing and OHK/OHS games are probably fair play.