April 27, 2014 - Day 117 .:
All content and images are used with permission. Content and images are provided for personal use only. Not for redistribution.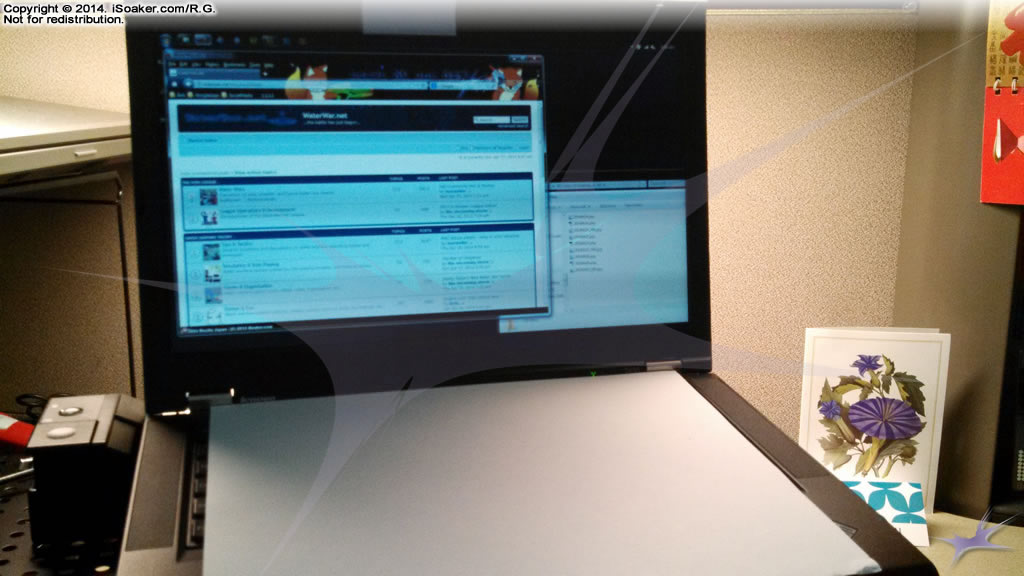 Sunday, at work, doing a quick check of the WaterWar.net forums. Activity there happens in bursts depending on the time of the year and if there are any major community events coming or had just passed. As for work, besides the usual, I'm thinking about reorganizing my desk space, but haven't quite settled on what I'd like to change yet.