May 30, 2014 - Day 150 .:
All content and images are used with permission. Content and images are provided for personal use only. Not for redistribution.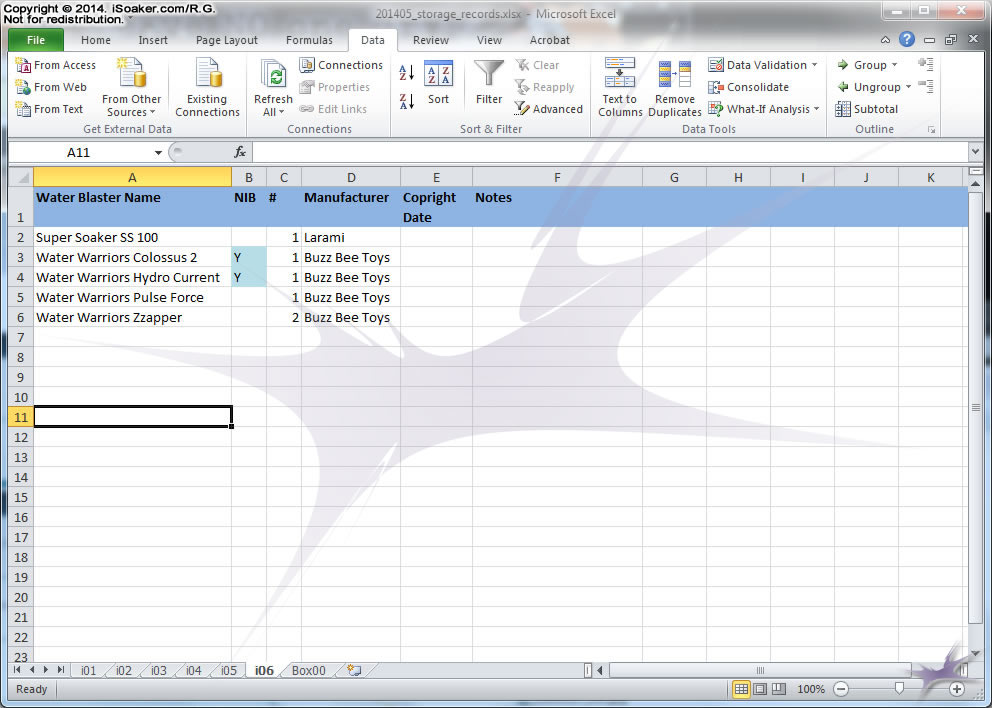 With all the re-organization, I'm also in the process of updating my storage records so that I'll be able to find a particular water blaster without needing to open every box. Still not 100% sure I'm going to stick with this format, but at least I can note where I'm putting things for now.