July 3, 2014 - Day 184 .:
All content and images are used with permission. Content and images are provided for personal use only. Not for redistribution.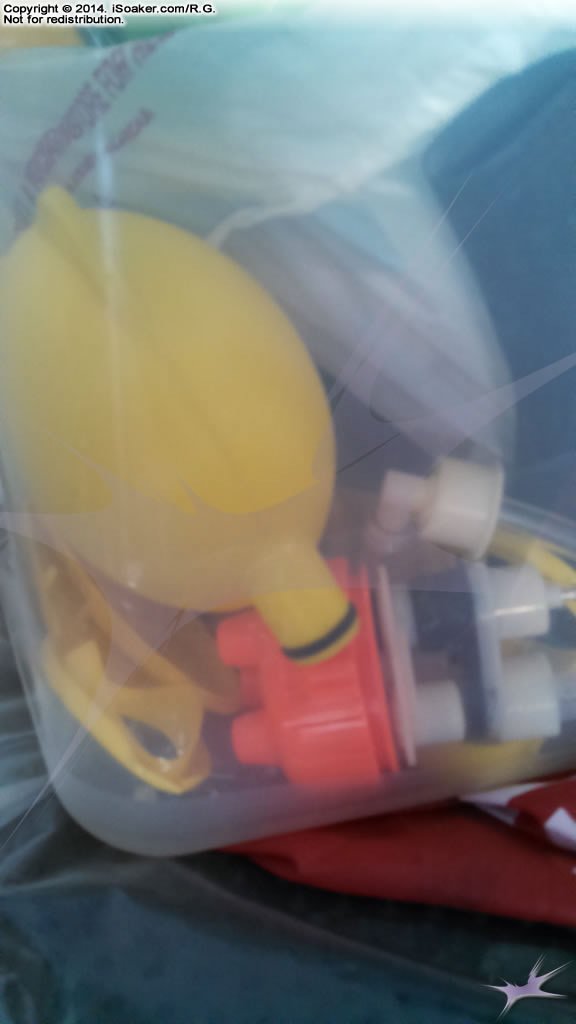 Another day of going through more boxes of water blaster-related stuff I have. Above is a picture of one of my parts boxes that houses various bits and pieces from various water blasters I've opened and/or repaired. I think that's a nozzle selector from a Water Warriors Colossus that broke down.