July 31, 2014 - Day 212 .:
All content and images are used with permission. Content and images are provided for personal use only. Not for redistribution.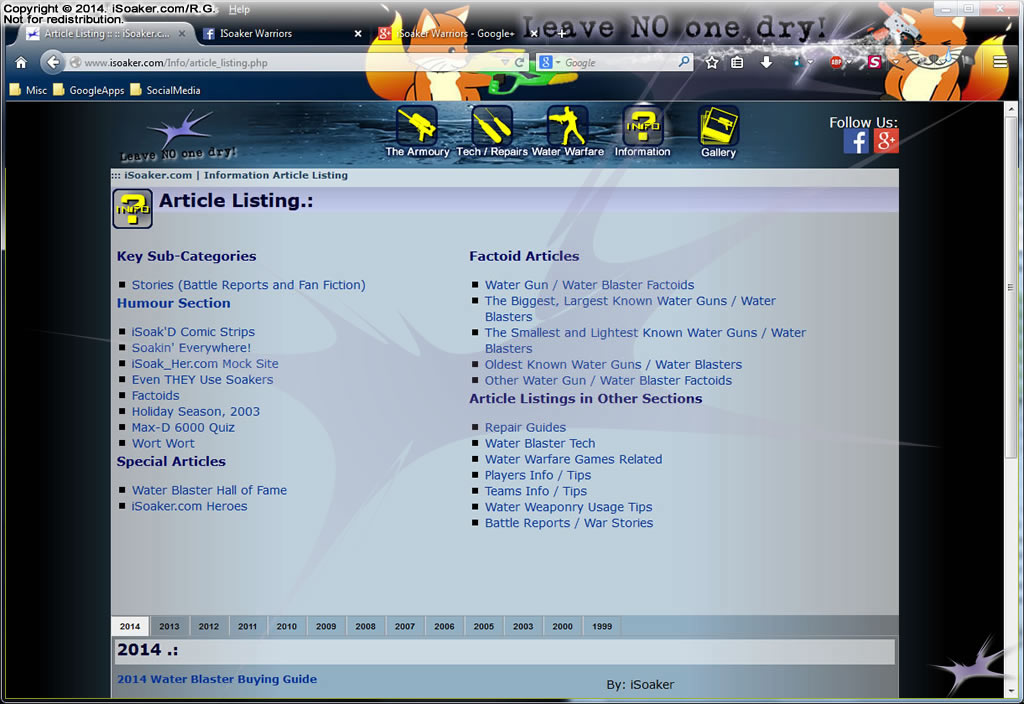 Last day of July, 2014: taking a moment to review what I've managed to update on iSoaker.com and what remains on my to-do list. One page that could use a few more visual elements is iSoaker.com's Article Listing page. While I have reduced how many clicks it takes to reach some article series, the page, itself, looks a touch bland. Then again, perhaps there is a way to add flavour to all pages while keeping each major section distinct. I need to do some offline experimenting with page design.