August 8, 2014 - Day 220 .:
All content and images are used with permission. Content and images are provided for personal use only. Not for redistribution.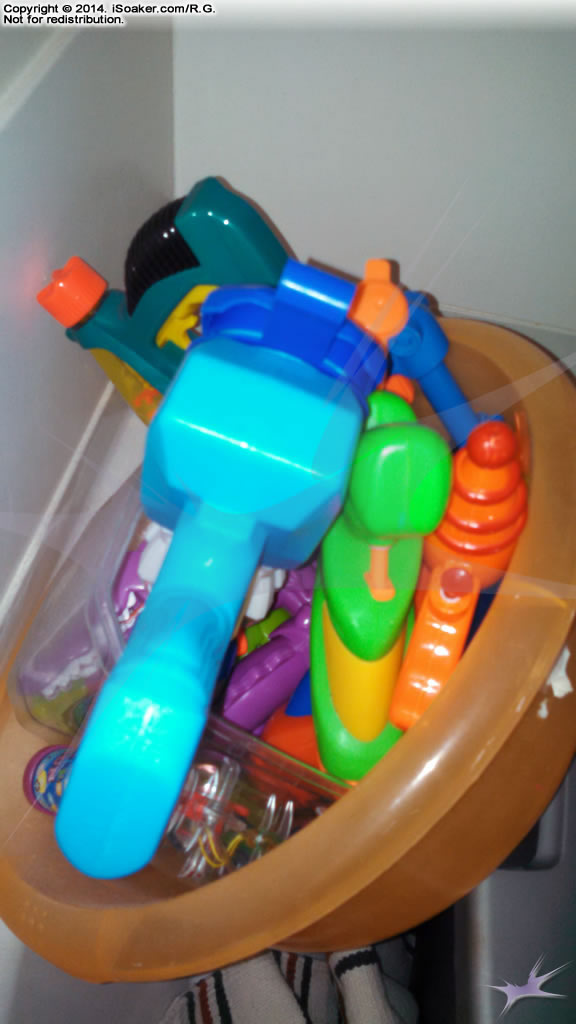 Considering the variety of water blasters I have access to, many may think that I keep the biggest, *baddest* blasters out for use. While I do keep a few larger water blasters at the ready, most of my really accessible water blasters tend to be light sidearms simply for the fact that I can pull them out more often (even for sneak indoor attacks). Let's face it; to get the most out of a larger water blaster, you need more space and time to get a good game going. How many of these small water arms can you recognize?