September 27, 2014 - Day 270 .:
All content and images are used with permission. Content and images are provided for personal use only. Not for redistribution.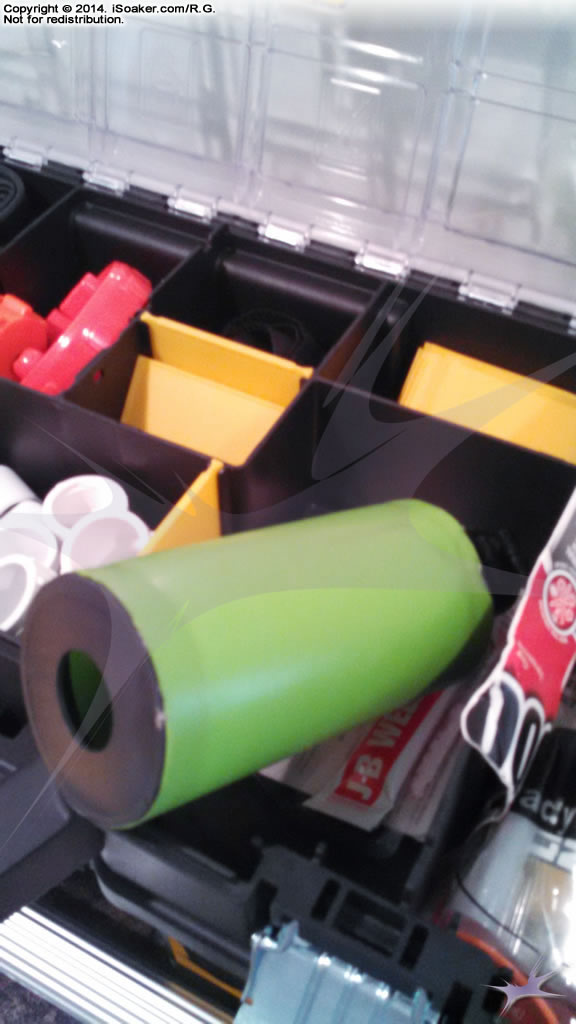 Going through my tool and water blaster parts boxes, I stumbled across this green separate pressure chamber. Yes, it is a cylindrical CPS-type housing - can you guess which water blaster this pressure chamber is from? It's actually from a colour-varient of this water blaster.