December 28, 2014 - Day 362 .:
All content and images are used with permission. Content and images are provided for personal use only. Not for redistribution.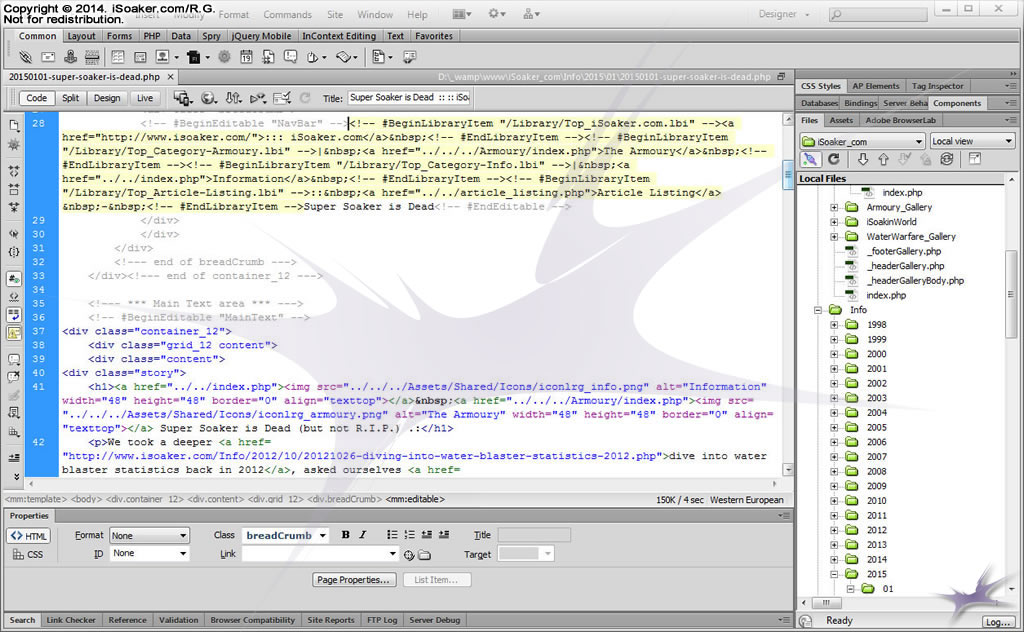 3 days left in 2014; finalizing an article for the New Year. Above is a screenshot of part of the new page's code. Of course, those who are observant will see the planned title of the page, but there's no point trying to find it online just yet. None of this page is uploaded.