January 1, 2014 - Day 1 .:
All content and images are used with permission. Content and images are provided for personal use only. Not for redistribution.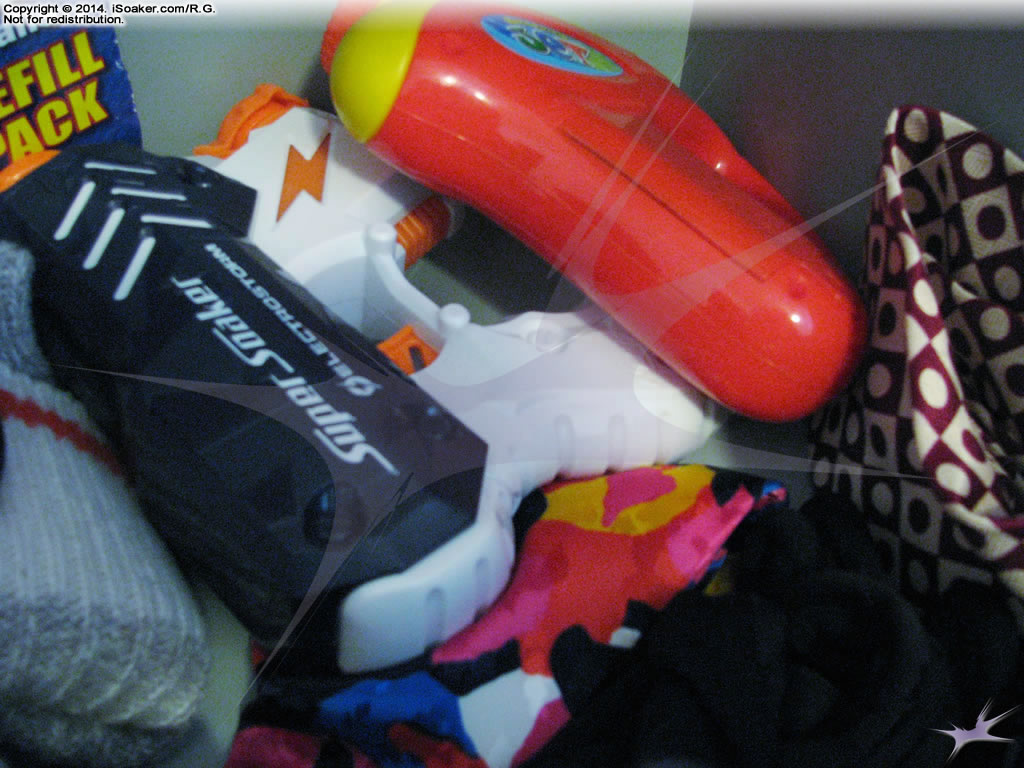 Happy New Year!
Seems like I still had a couple of water blasters stashed away in my sock drawer to greet me the first day of 2014. Small arms here only since anything larger would occupy too much space. These little motorized water blasters (Nerf Super Soaker Electrostorm and Water Warriors Jet) are uesful for sneaky indoor attacks since they don't push out too much water too quickly. Of course, I do not store them loaded, but these water blasters don't take long to prepare. Hold on a sec, where's my Super Soaker XP 215? There should be one here, too.
Start | Project Main Page | Next Day >>