January 2, 2014 - Day 2 .:
All content and images are used with permission. Content and images are provided for personal use only. Not for redistribution.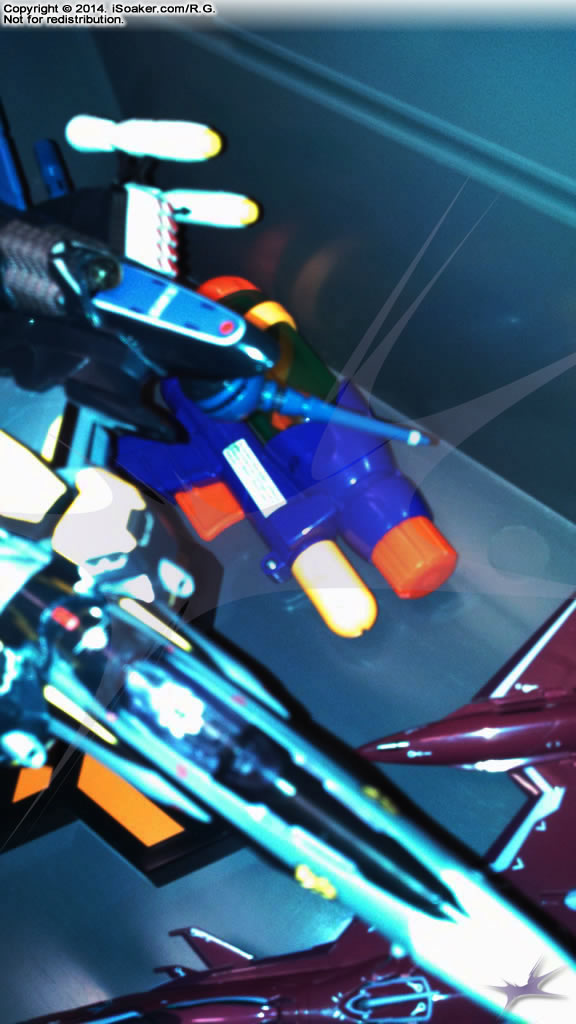 Second day of the year and it is my first day back at work. For my personal belongings at work, I have a couple of Macross Frontier Valkyrie models at my desk in one of the drawers with, of course, my trusty Super Soaker XP 15: 2000 Edition hiding below. I keep a water blaster handy just in case one of my colleagues needs to be cooled off or is simply asking to be soaked. I haven't used it against anyone recently, but the year is still young.