January 8, 2014 - Day 8 .:
All content and images are used with permission. Content and images are provided for personal use only. Not for redistribution.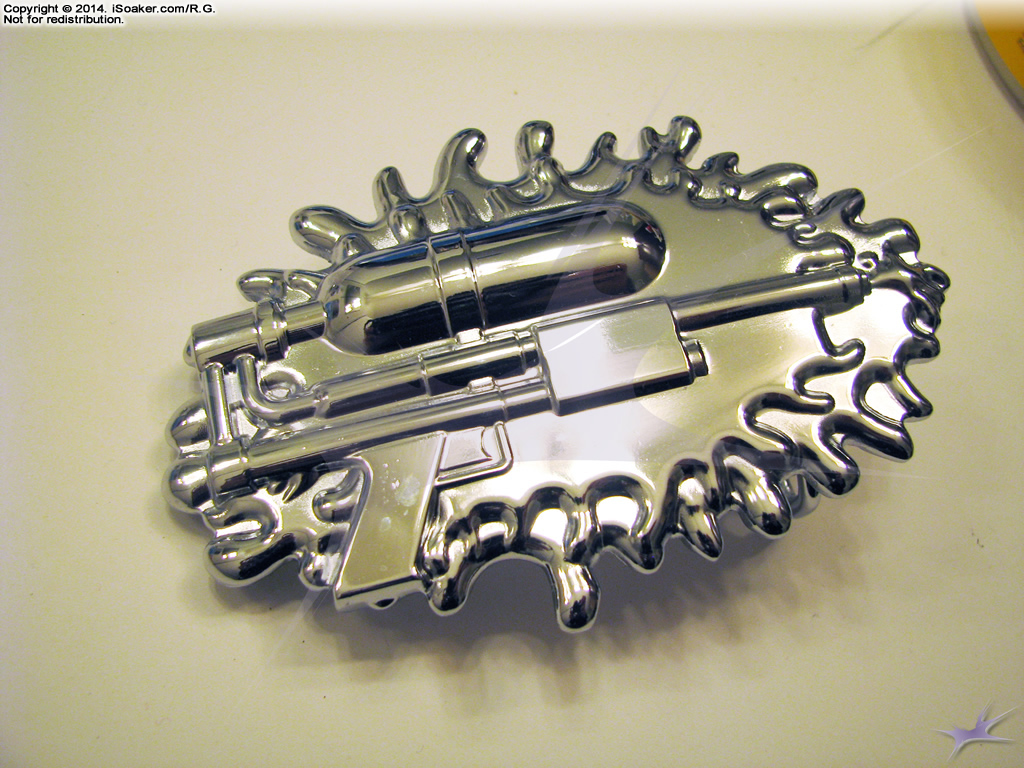 New Year - New Belt Buckle!
Got this awesome vanity belt buckle as a Secret Santa present in my office just before the start of the holidays. Pretty freakin' sweet and it does fit happily over my usual belts' buckles. I've now worn it on a couple of times at work. I love how it captures the essence of a Super Soaker 50 atop a splash/explosion of water for a background. The rendering is missing some minor details, but it definitely gets the point across. Will definitely be wearing this accessory at any confirmed water wars this year.