January 9, 2014 - Day 9 .:
All content and images are used with permission. Content and images are provided for personal use only. Not for redistribution.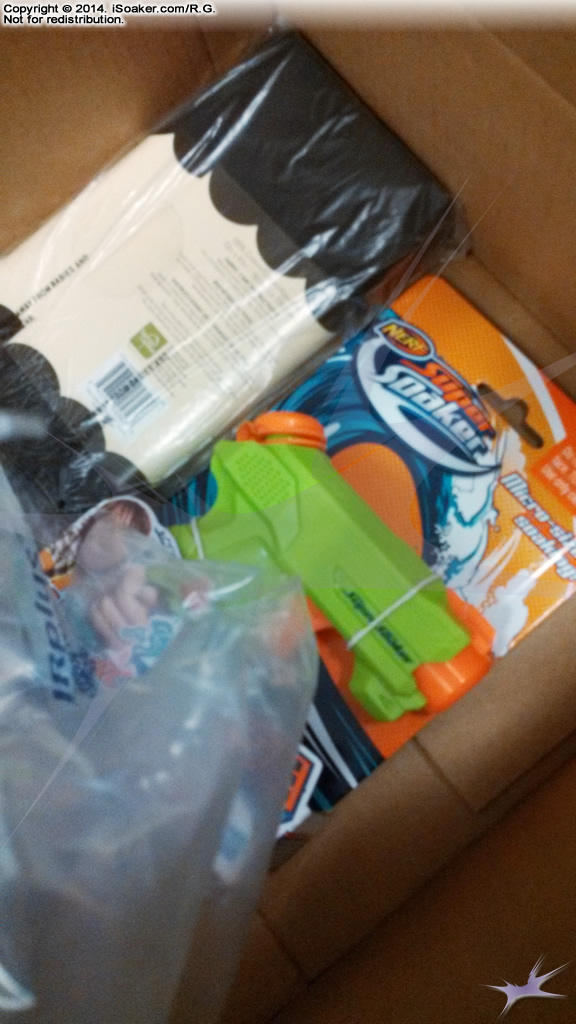 Special thanks to SEAL at WaterWar.net for making me aware of these - Today, a new Nerf Super Soaker Zip Fire arrived. Granted, I am not expecting much in terms of output or performance from a water blaster of this small size, but I still get excited when a new water blaster arrives for testing. That reminds me, I have yet to make place-holder pages for these additional Nerf Super Soaker products for 2014. I'll get to work on that... after work, that is.