January 12, 2014 - Day 12 .:
All content and images are used with permission. Content and images are provided for personal use only. Not for redistribution.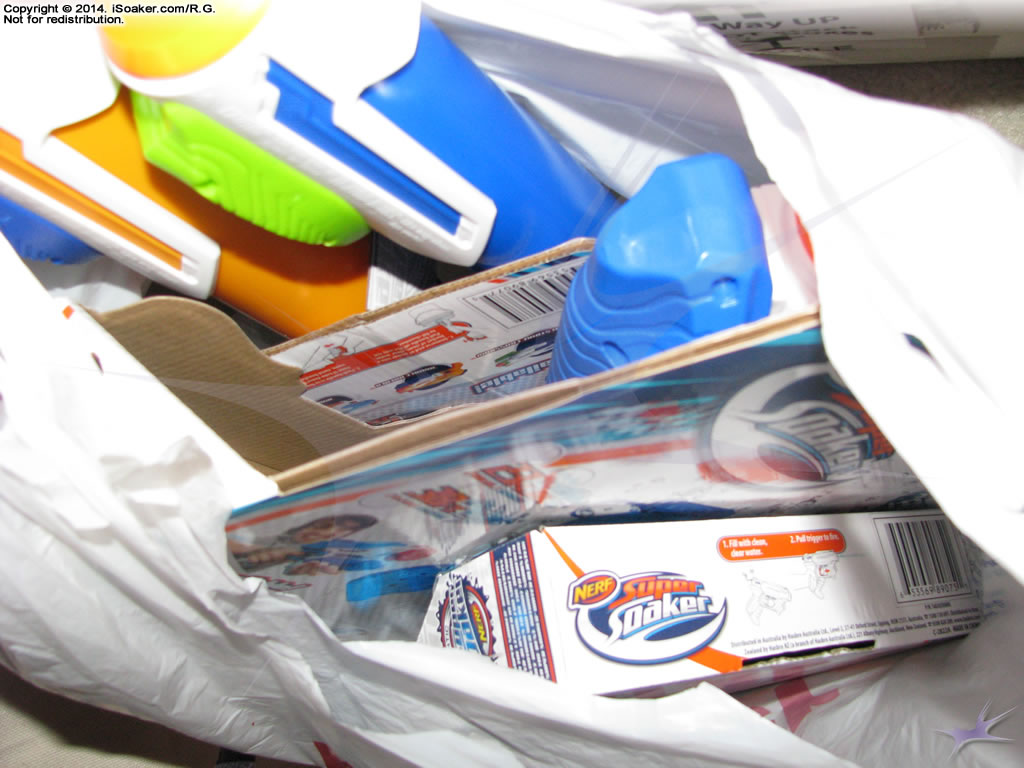 This is a quick photo of the bag of Nerf Super Soakers I currently have under my desk at home for which I'll eventually be creating full reviews for. In this bag are a few packages: Nerf Super Soaker Alpha Fire, Nerf Super Soaker Freeze Fire, and the two-pack of Nerf Super Soaker Tidal Tubes. My Nerf Super Soaker Zip Fire used to be in this bag, but was removed since I'm currently working on its review. Eventually, all these water blasters will be moved to a box or plastic container for longer-term storage.