January 15, 2014 - Day 15 .:
All content and images are used with permission. Content and images are provided for personal use only. Not for redistribution.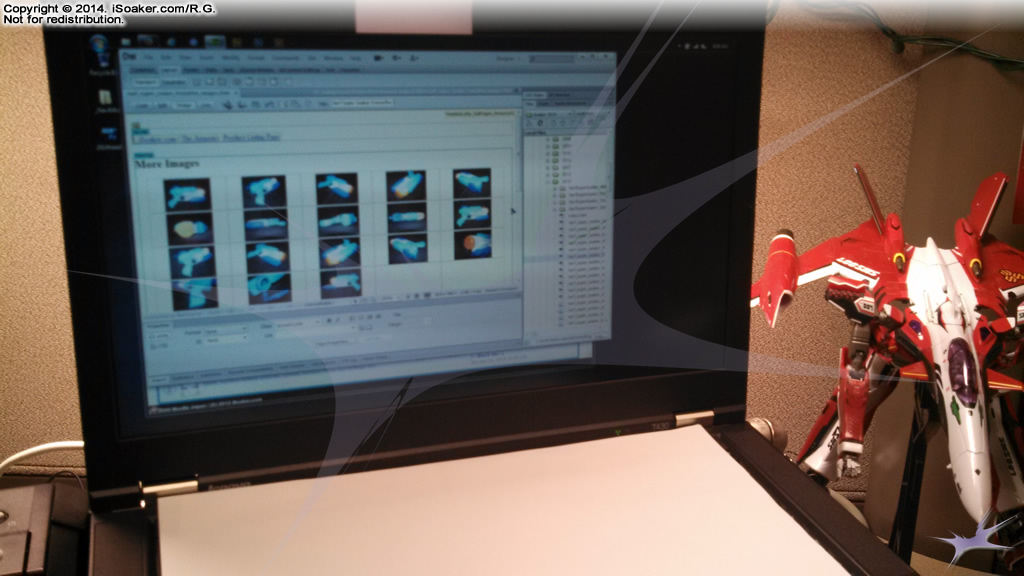 Here I am at my desk at work in the morning, considering uploading the pictures I've taken of the Nerf Super Soaker Freezefire. A Macross Frontier VF-29 in Gerwalk mode watches silently as I preview my planned upload. Hold on a sec, there's something not right with these images. Never noticed until looking at the set of photographed images today. Can *YOU* spot the problem?
Looks like I'll need to postpone uploading these pictures until I correct things. Since I cannot fix things while at work, scratch that update for today. I'l see about posting the review for the Nerf Super Soaker Zip Fire instead. However, in light of this mistake, I want to read over that water blaster's review one more time before uploading it.
Hint: Look at the first and tenth picture in the set.