January 18, 2014 - Day 18 .:
All content and images are used with permission. Content and images are provided for personal use only. Not for redistribution.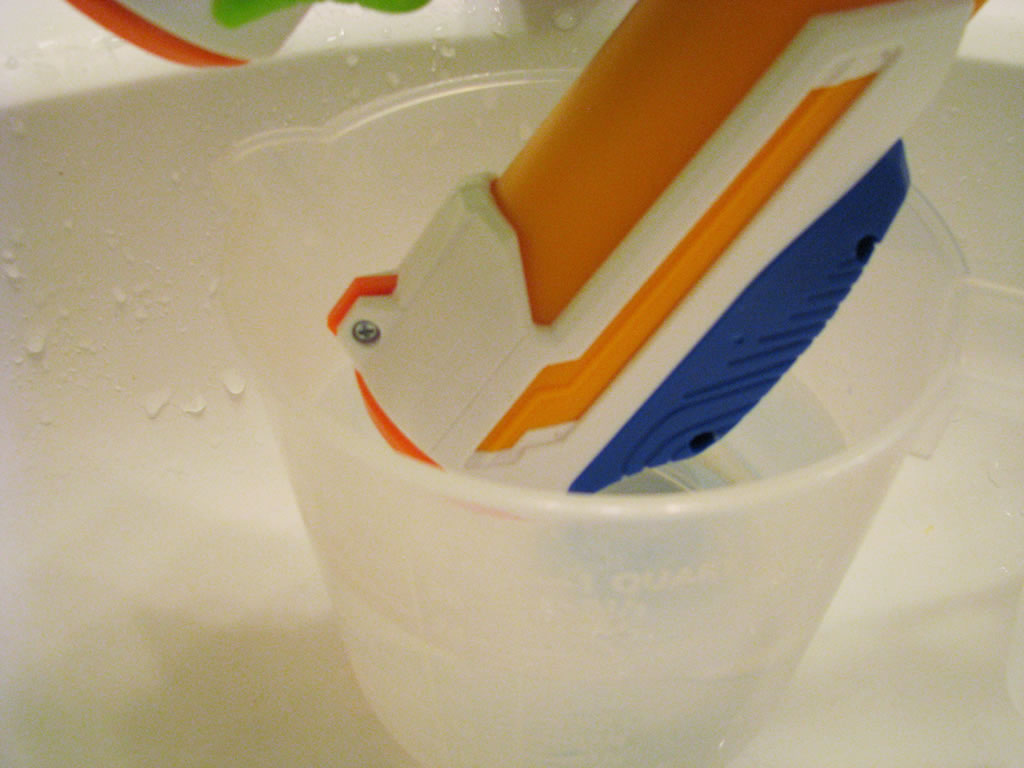 While it will still be several days before I will have time to write up a longer review, I did find some time today to measure some volume stats for the Nerf Super Soaker Tidal Tube. One of the biggest challenges when measuring this blaster was the fact that I attempted to do the volume measuring without cutting/breaking any of the ties holding the blasters in the packaging. After a little coaxing on one of the ties, I managed to free part of the blue version to allow me to draw water in and push it back out through the nozzle. The above picture, however, shows me attempting to fill the orange one from one of the plastic measuring cups I use for larger volume measurements. Due to the arrangement of the two blasters in the packaging, I initially believed that the orange version would be easier to test. However, the ties holding that one proved too difficult to loosen so I eventually did the volume measurement on the blue version. Presently, I will not attempt to re-tie the blue version down until I get a chance to try doing range testing on this model.