January 19, 2014 - Day 19 .:
All content and images are used with permission. Content and images are provided for personal use only. Not for redistribution.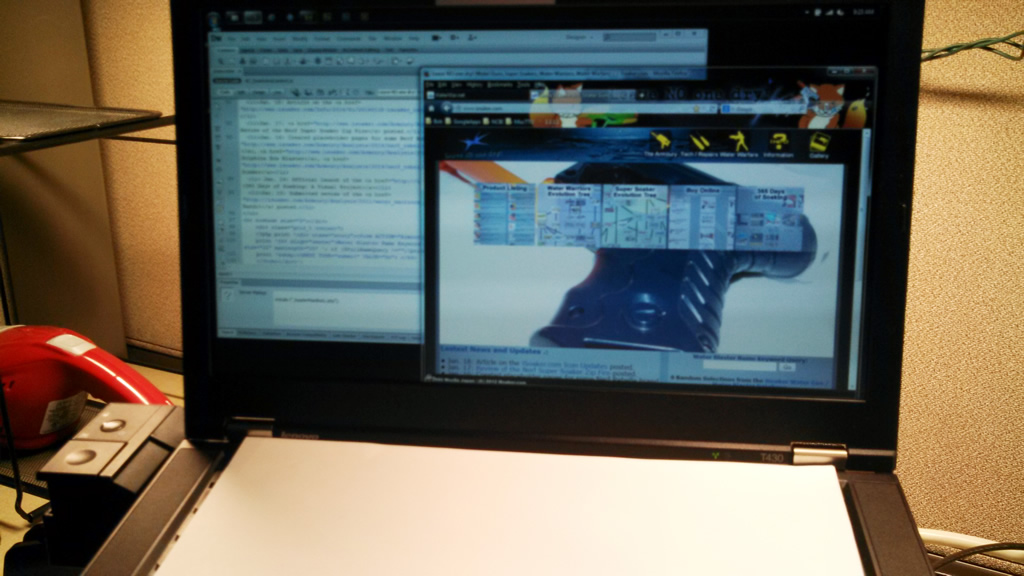 Sunday morning, at work, doing some re-organization - both of some files at work as well as some files at iSoaker.com. While inner iSoaker.com sections such as The Armoury and Water Warfare have had their landing pages updated, the main landing page for iSoaker.com remained mostly the same apart from the header icon graphic changes. To bring the landing page more in-line with the rest of iSoaker.com's 2014 update, I took some time this morning to adjust the landing page. Being at work, my screen space is limited to my laptop, but with Adobe Dreamweaver CS6 open on one side and Firefox pulled up in the other window, I can make adjustments to the layout coding and then see how things ended up looking. For bigger changes, I usually push up a temporary file to make sure that new coding works, but for minor tweaks, I often end up using production files. Perhaps not the best coding practice, but since I also keep a number of older file backups, I don't worry too much if a page ends up not functional momentarily.