January 22, 2014 - Day 22 .:
All content and images are used with permission. Content and images are provided for personal use only. Not for redistribution.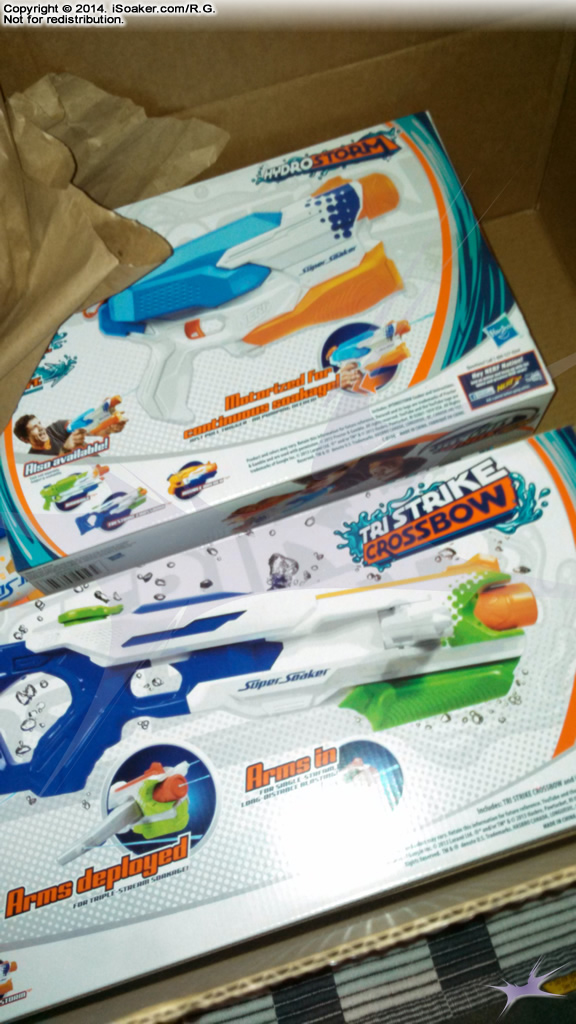 A few new water blasters arrived today, namely a Nerf Super Soaker Hydro Storm, a Nerf Super Soaker Tri Strike Crossbow, and a Nerf Super Soaker Double Drench. I still intend on finishing up mostly complete reviews for the other Nerf Super Soaker water blasters I recently acquired before diving into these. From this latest batch, I will probably start with the Nerf Super Soaker Tri Strike Crossbow, particularly since it seems to be the largest of the 2014 Nerf Super Soaker series. However, being a pump-action water blaster, I already foresee a number of limitations on its potential performance and usefulness in actual water fights.