January 28, 2014 - Day 28 .:
All content and images are used with permission. Content and images are provided for personal use only. Not for redistribution.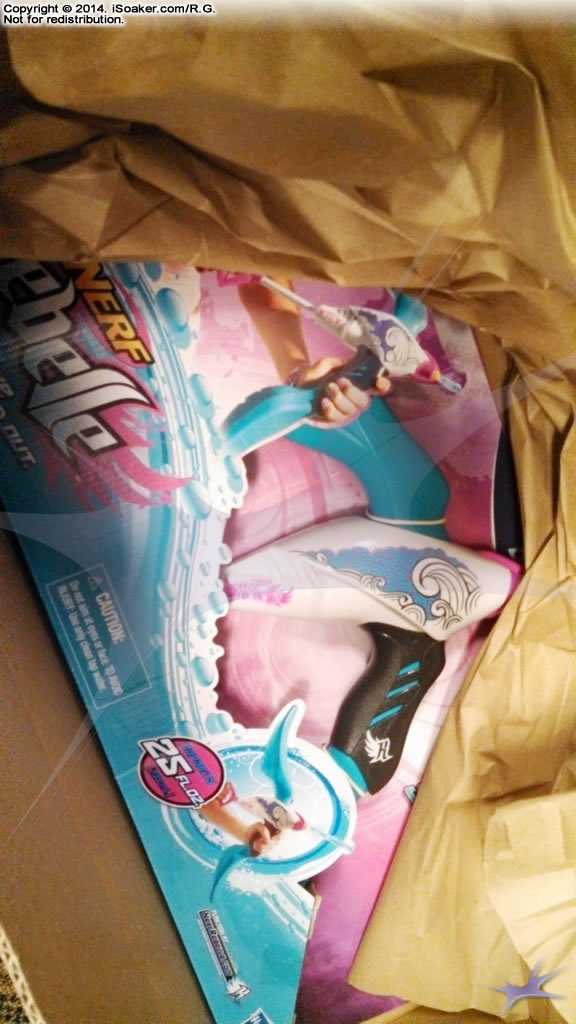 This arrived in the mail today.
In an odd way, the Nerf Super Soaker Rebelle Dolphina Bow Blaster is both larger and smaller than I had expected. It definitely has a long name when fully typed out. While I'm not expecting any surprises for its output, I am curious how easy a water blaster in this configuration is to operate and stay on target when firing. Need to take pictures of its packaged form first, though.