January 29, 2014 - Day 29 .:
All content and images are used with permission. Content and images are provided for personal use only. Not for redistribution.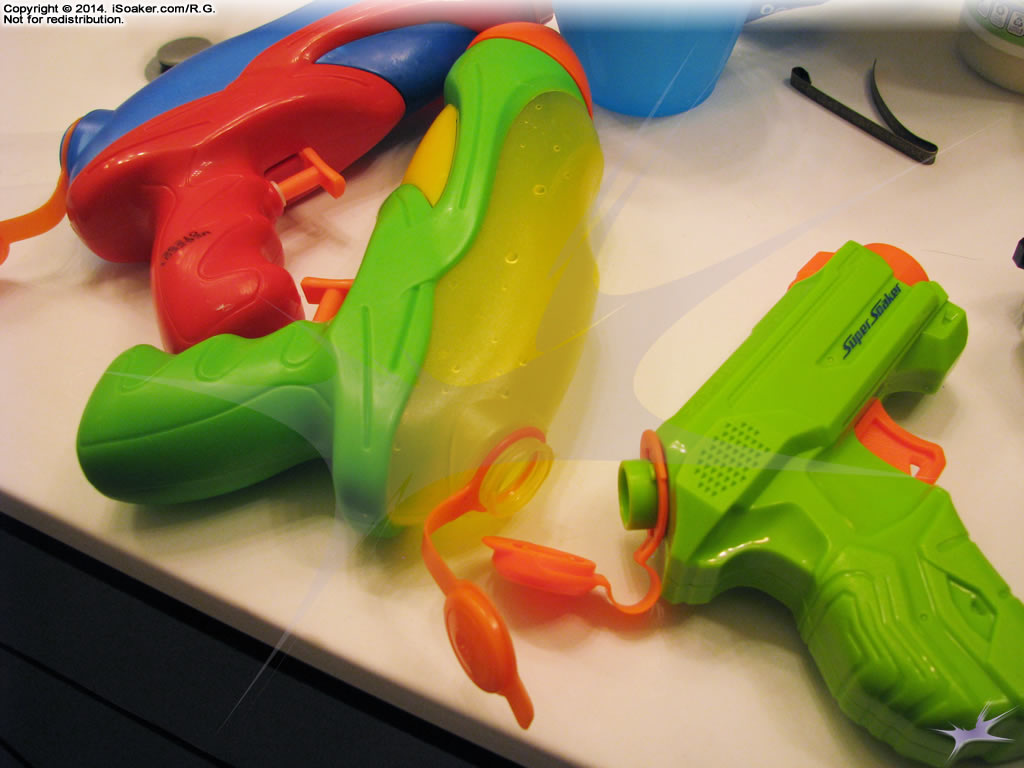 Home sweet... HEY! I did NOT leave these out on our bathroom countertop. Seems like someone else has been testing out the Nerf Super Soaker Zip Fire and the Water Warriors Power Shot XLs. I have a feeling I'm going to need to be on my guard more often this year, especially as the days grow warmer. It's currently still at least -10C outside, but obviously these latest acquisitions have attracted some attention.