January 30, 2014 - Day 30 .:
All content and images are used with permission. Content and images are provided for personal use only. Not for redistribution.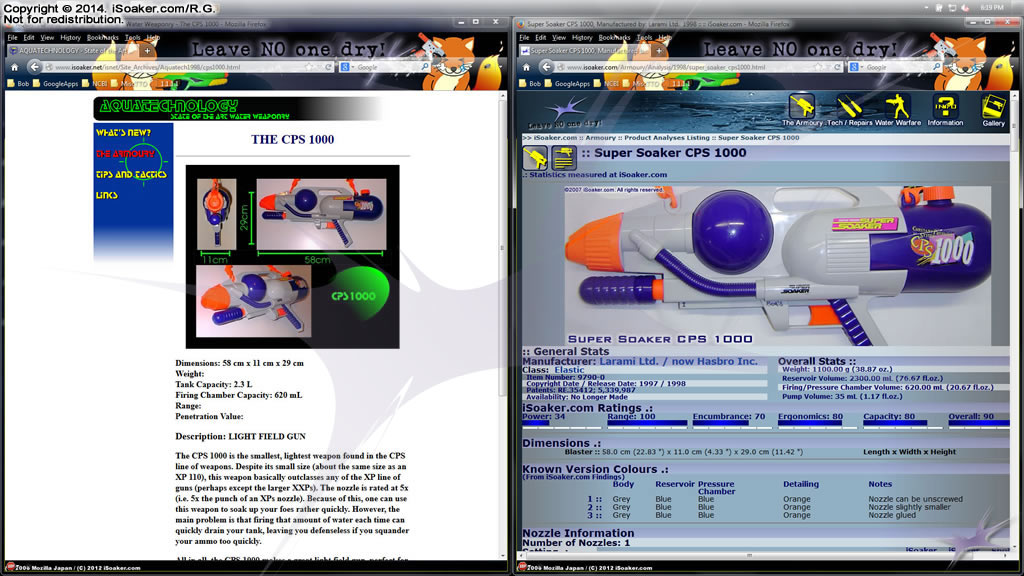 Here is a comparison I haven't done as often - a look at how water blaster review pages have changed since the beginning. As shown on January 25th, the left side shows good ol' Aquatechnology versus the current Super Soaker CPS 1000 review page. Granted, this comparison does not show the full extent of changes and style for reviews, but the difference between then and now is readily apparent.