February 17, 2014 - Day 48 .:
All content and images are used with permission. Content and images are provided for personal use only. Not for redistribution.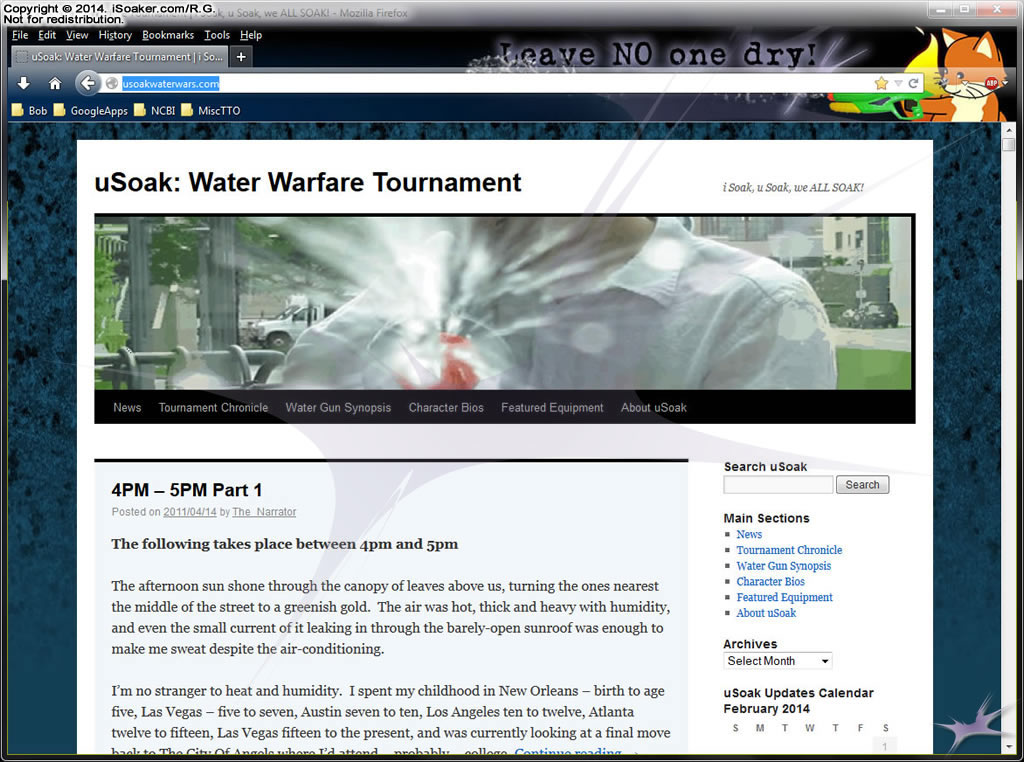 In April, uSoak Water Warfare will turn 2 years old. For those unfamiliar with this website, it is based on a fictional water warfare tournament in an interesting parallel reality. The story was written by The Narrator, but despite its length, is definitely an enjoyable read. Of course, I know I wouldn't be able to do all the things the protagonist pulls off. In an attempt to tie it in more to our reality, I also mocked up some Water Gun Synopses. Granted, these were done before I overhauled the iSoaker.com Rating system, but they were fun to put together, nevertheless.