February 16, 2014 - Day 47 .:
All content and images are used with permission. Content and images are provided for personal use only. Not for redistribution.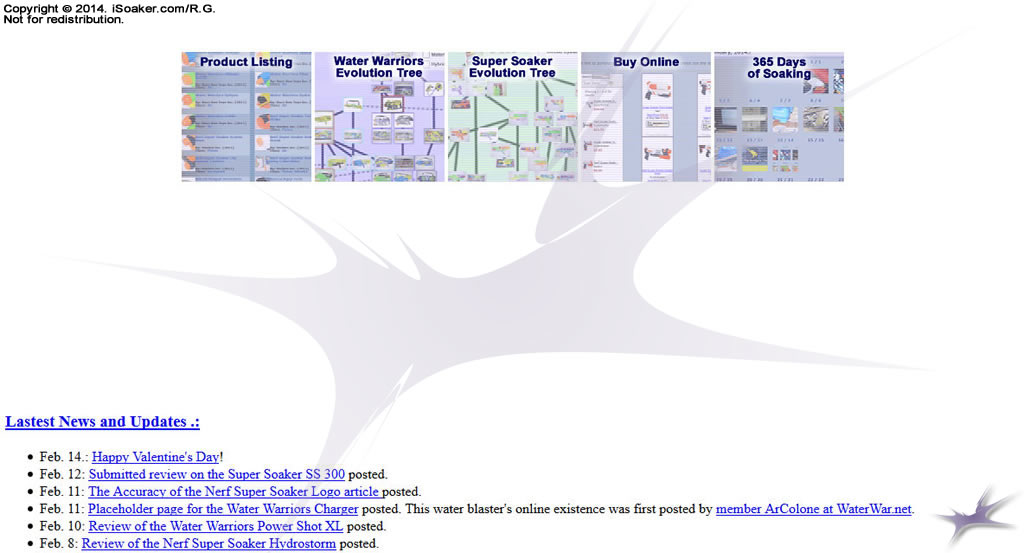 Something looks a little different with iSoaker.com's main page. This image shows how the current landing page content renders when all the headers, footers, and background images fail to load. Obviously, something needs fixing since lacking the header and foot content makes navigating iSoaker.com much more challenging.