February 15, 2014 - Day 46 .:
All content and images are used with permission. Content and images are provided for personal use only. Not for redistribution.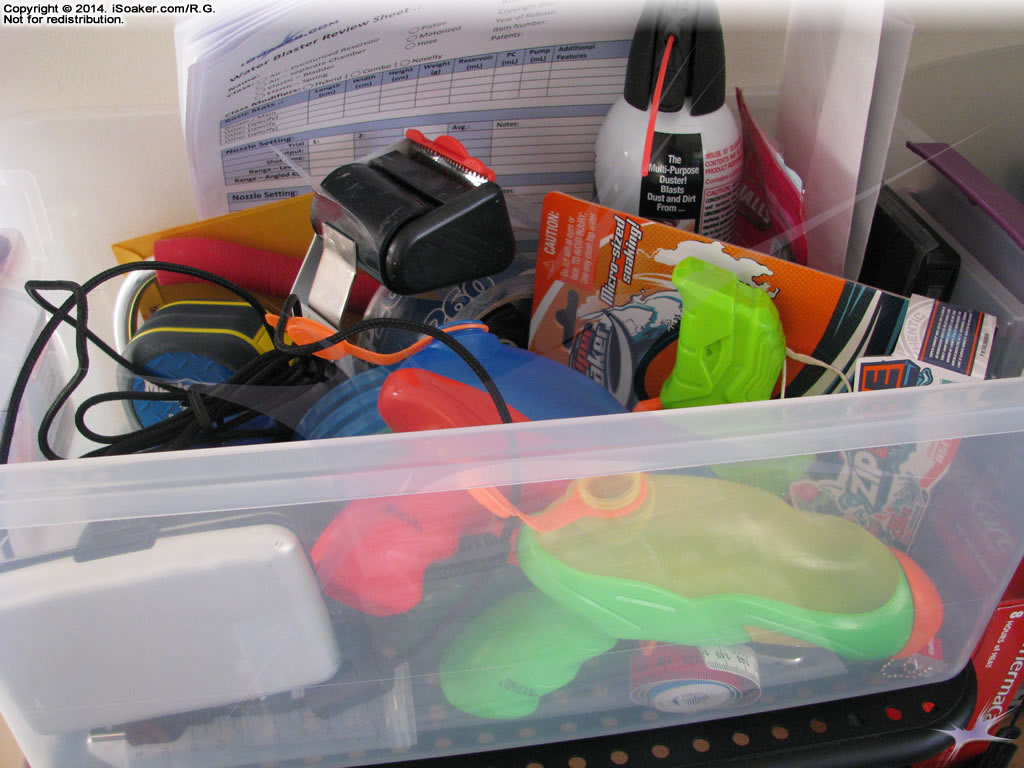 Saturday, it's sunny, and there's a bunch of stuff on my desk. In my contained bucket-o'-stuff, there are my Water Warriors Kwik Grip XLs and Nerf Super Soaker Zip Fire mixed with some blank iSoaker.com Review sheets, measure tapes, and other odds-and-ends from a tape gun to some compressed air and even a Logitech G500 mouse. I should try to organize it a little better, but never find the time or energy to really come to a good solution on where to put things. At least they are contained in a clear bucket!