February 14, 2014 - Day 45 .:
All content and images are used with permission. Content and images are provided for personal use only. Not for redistribution.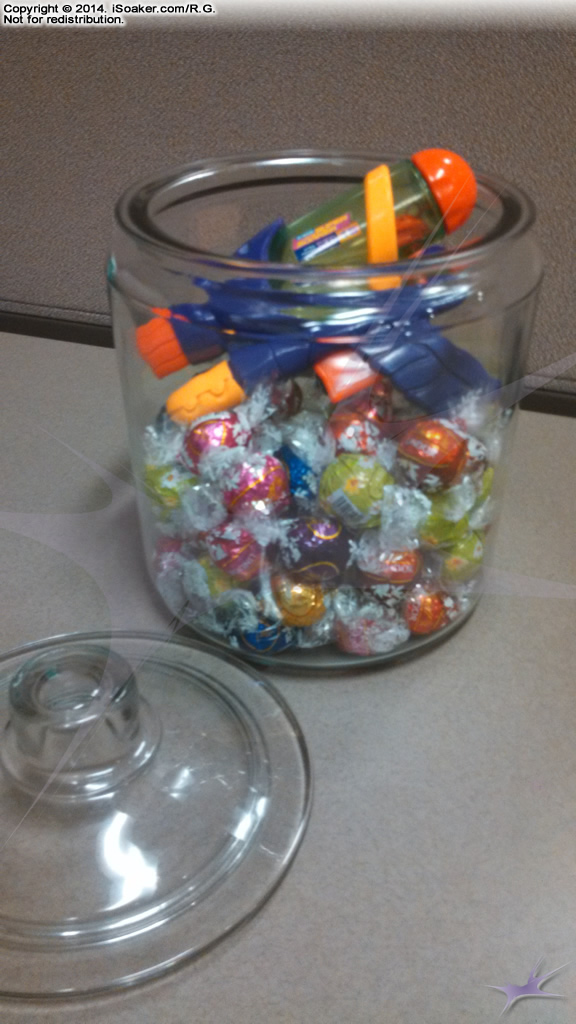 Happy Valentine's Day! A Super Soaker XP 15:2000 Edition plus a whole bunch of Lindt chocolate truffles. What more could one ask for? Oh, about the glass jar of chocolates, they live on the other part of my desk at work. Simply put, I get a LOT of visitors!