February 13, 2014 - Day 44 .:
All content and images are used with permission. Content and images are provided for personal use only. Not for redistribution.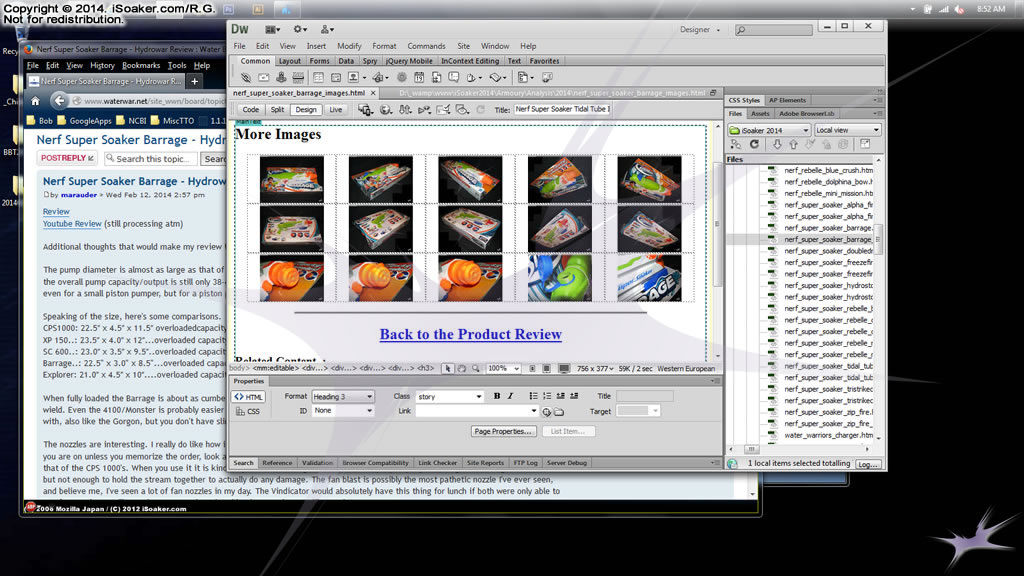 marauder, a member at WaterWar.net, posted a thread with links to his review on the Nerf Super Soaker Barrage. He noted an apparent pump volume of close to 40mL. My own pump volume measurements last night only showed ~20mL for the item I tested. I plan to re-test things later today to see if I had done anything differently or see whether my Nerf Super Soaker Barrage has some sort of defect preventing its full pump volume from being used. The above image shows my computer desktop in the morning as I prepare pages for the limited review for the Nerf Super Soaker Barrage on iSoaker.com while reading over any updates in the related thread on WaterWar.net.