March 6, 2014 - Day 65 .:
All content and images are used with permission. Content and images are provided for personal use only. Not for redistribution.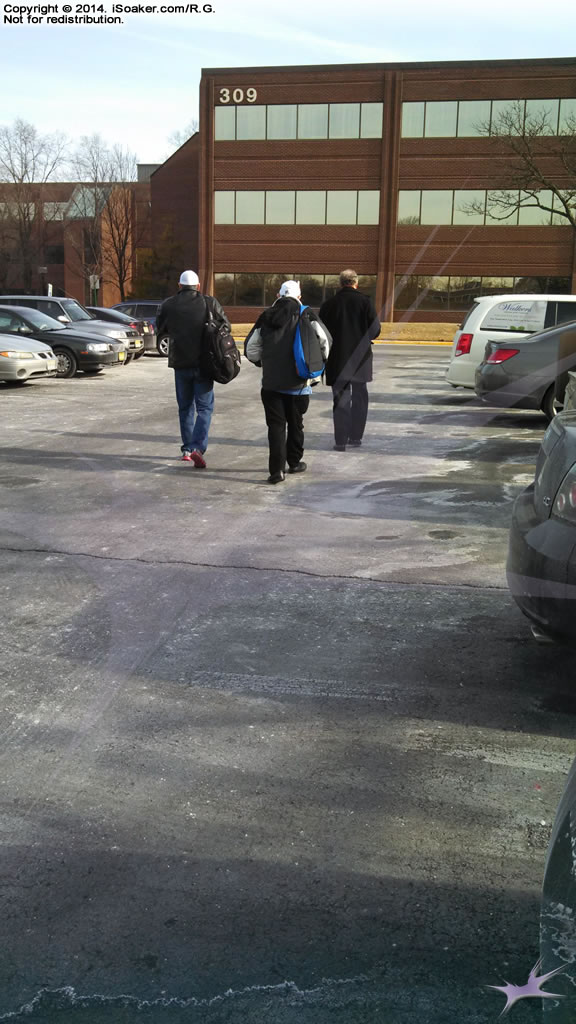 iSoakin' Buzz Bee Toys HQ - Day 3: en route to the office with the "Boyz". They ok'd me sharing this pic, but won't be naming anyone. Of course, I'm not in the pic since I'm the one taking the pic. The building that Buzz Bee Toys' US Office is in can be easily seen in the background. I've lost count how many meetings I've attended now. I do know
it began back in 2008
.