March 9, 2014 - Day 68 .:
All content and images are used with permission. Content and images are provided for personal use only. Not for redistribution.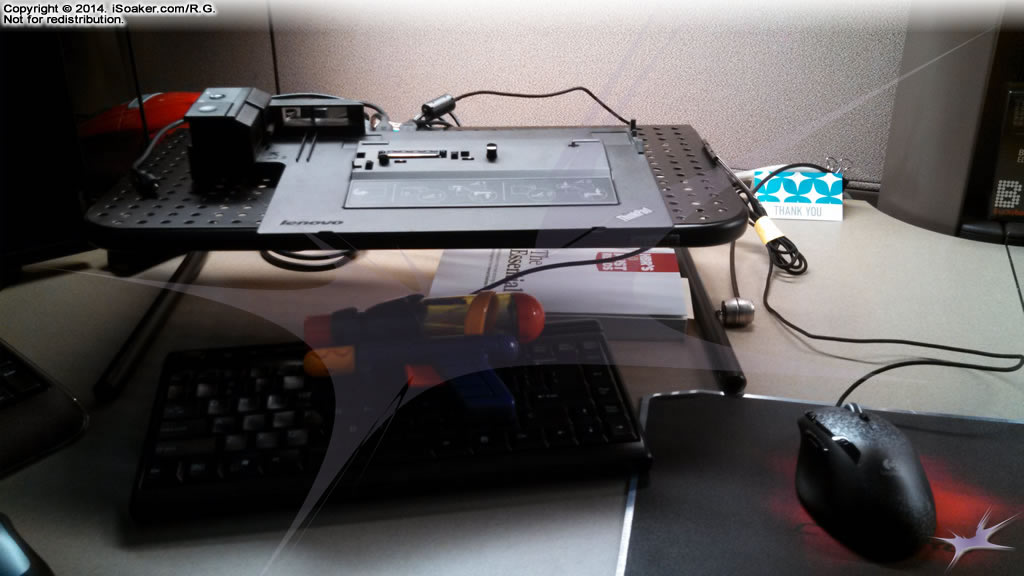 Sunday and daylight saving's time takes effect. Figured I'd drop by work on the weekend to get a couple of things done, but leave my personal laptop at home. Well, at least it makes for a different pictures. Above is the docking station for my laptop at work
sans laptop
. At least I've got my
Super Soaker XP 15: 2000 edition
to keep me company.