March 10, 2014 - Day 69 .:
All content and images are used with permission. Content and images are provided for personal use only. Not for redistribution.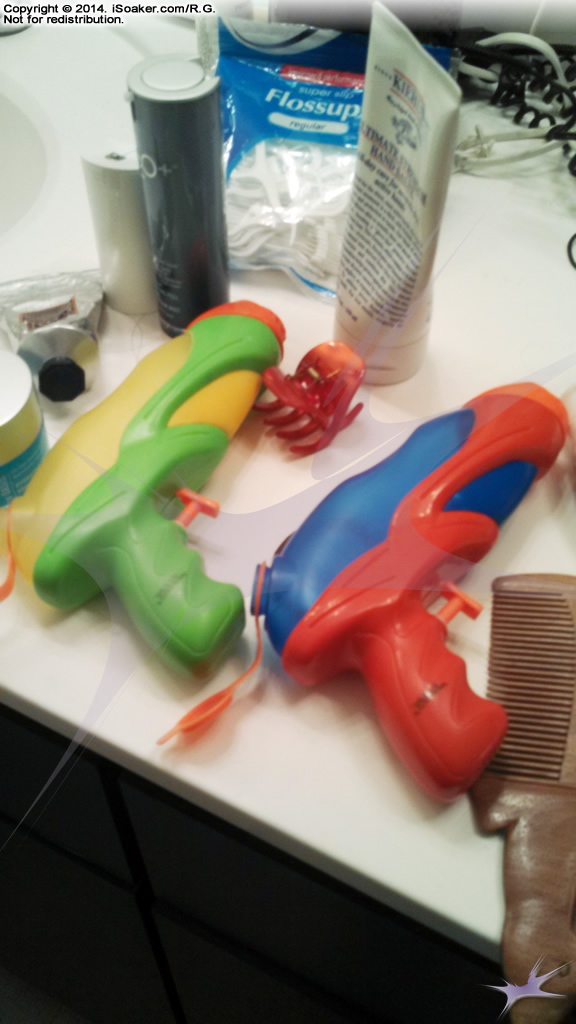 Monday evening and, hold on a sec, I didn't leave my
Water Warriors Power Shot XLs
out on the bathroom counter. Considering they are left open to dry, looks like someone's been practicing since the weather has gotten slightly warmer recently.