March 11, 2014 - Day 70 .:
All content and images are used with permission. Content and images are provided for personal use only. Not for redistribution.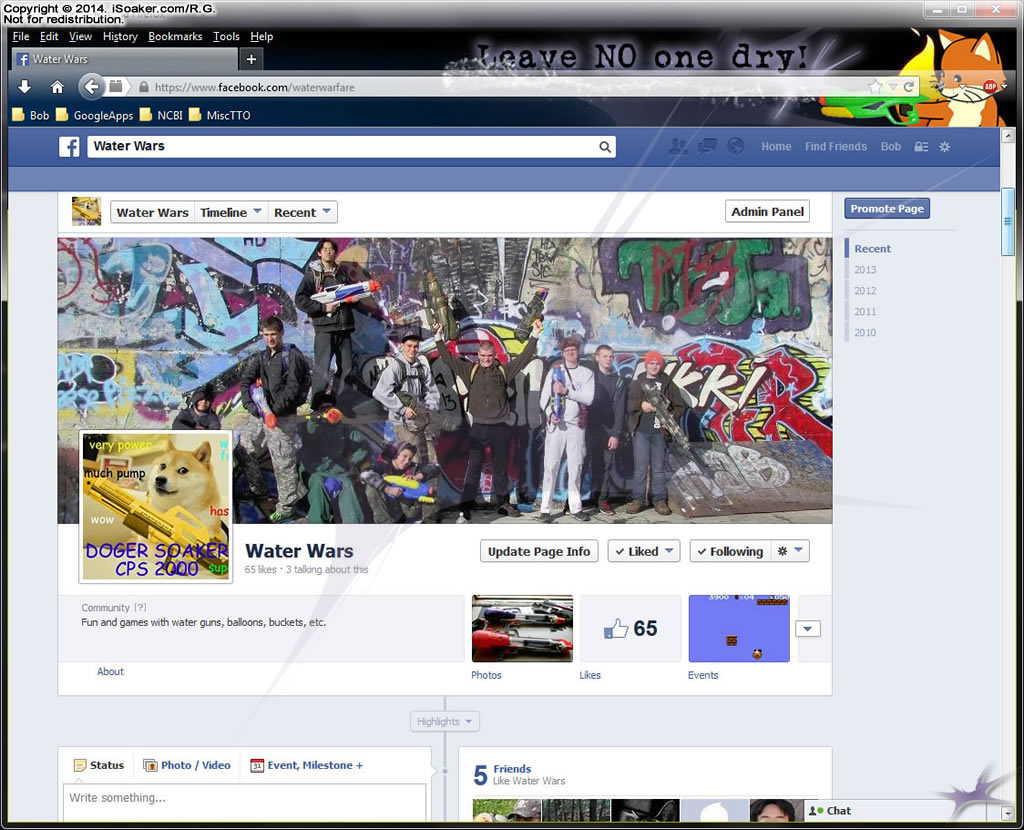 Social Media - 'tis something so many people are into these days. Granted, the online Water Warfare Network/community has only just dabbled a bit in the social media realm. Above is a screenshot of one of
the community's Facebook pages
.