March 12, 2014 - Day 71 .:
All content and images are used with permission. Content and images are provided for personal use only. Not for redistribution.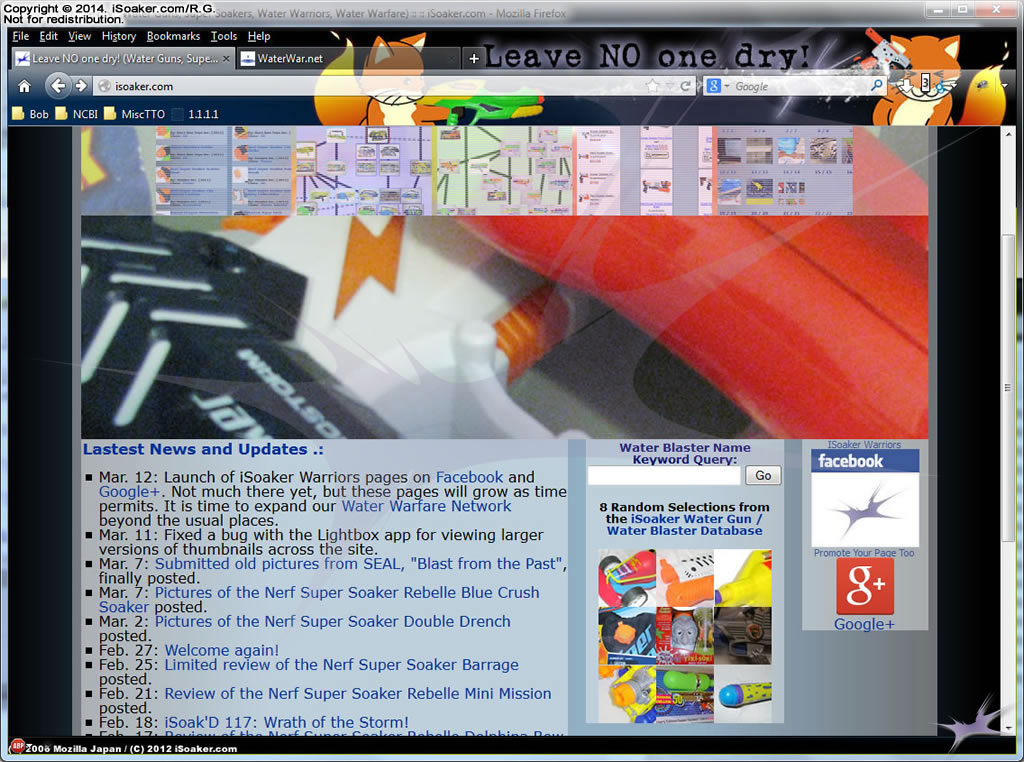 It's been a long time coming, but I finally decided to create pages on
Facebook
and
Google+
for iSoaker.com. Links to these pages now appear on
the iSoaker.com landing page
as well as all review pages. Eventually, I'll add links to these pages from all sections of iSoaker.com, but I want to get a little more content into these social media sites first. Will see how much interest I can generate over the next little while. Then again, when I first created a website, I didn't think too much of where it would be in the future; it was just a matter of doing the things I enjoyed. I plan on treating this dive into social media the same way. I plan to have fun keeping these new pages updated along with this site as well. Hopefully, it will also help the entire
online WaterWarfare Network
grow. As for why I'm not just pushing content into the existing
community's Facebook page
, while related, my specific interests do tend to represent only a slice of the community's interests and I think it helps to have slightly different flavour's of pages to suit individuals with their different specific interests.