March 21, 2014 - Day 80 .:
All content and images are used with permission. Content and images are provided for personal use only. Not for redistribution.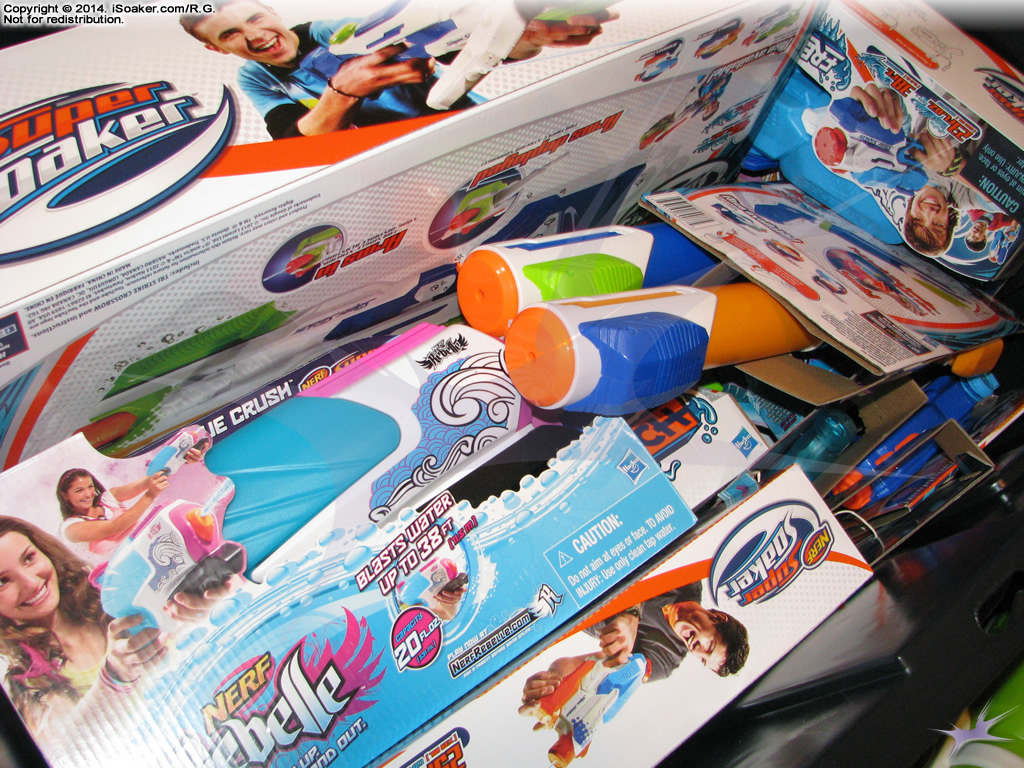 Was taking some pictures and putting away things when I decided to take a picture of one of my new storage boxes. The box, itself, I got from Costco and it was the perfect size for holding most modern water blasters (considering that most are less than 60cm (24") in length. This particular box has enough room to hold the entire 2014 Nerf Super Soaker line. To make the picture a little more interesting, though, I removed the Nerf Super Soaker Barrage from the top, otherwise most of this picture would have been the back of its box. My Nerf Super Soaker Barrage can be just partially seen in the bottom-right of the image. I need to get more of these plastic boxes; they feel quite sturdy and stack very nicely and securely together.