March 20, 2014 - Day 79 .:
All content and images are used with permission. Content and images are provided for personal use only. Not for redistribution.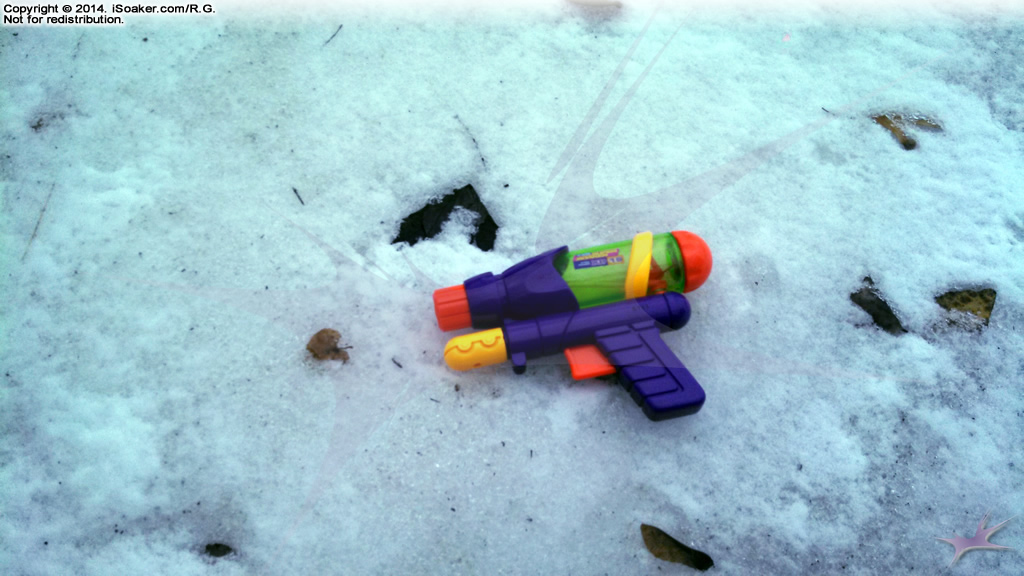 First day of Spring, 2014!
...can someone remind Mother Nature that it's supposed to get warmer now? We had more snow last night with a potential for a little more. While it may be the equinox, I consider spring to have arrived once I can see grass again. My Super Soaker XP 15:2000 Edition's colours makes for a nice colourful juxtaposition against the snow and ice still on the ground.