March 28, 2014 - Day 87 .:
All content and images are used with permission. Content and images are provided for personal use only. Not for redistribution.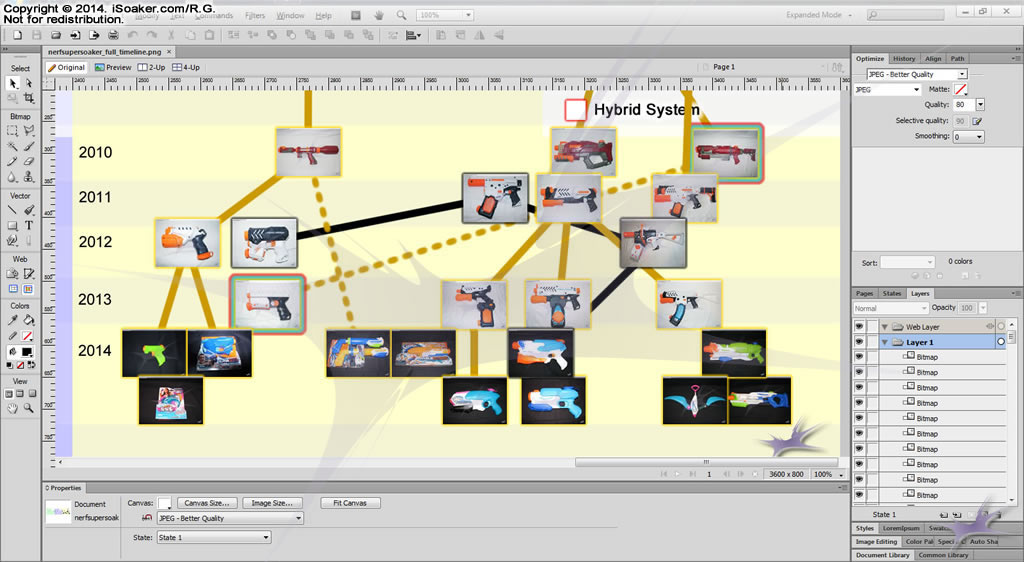 With all the reviews for the new 2014 Nerf Super Soaker water blaster models done, it was time to begin work on updating the Nerf Super Soaker Evolution Tree. Not quite finished updating the actual page on iSoaker.com yet, the above screen capture shows how the source file for the evolution tree looks like in Adobe Fireworks CS6. My plan is to get this online in the next few days. Besides changing the background I now use for taking water blaster pictures (as seen from the swap from light to black backgrounds), it is also interesting (though disappointing) to note that all the 2014 Nerf Super Soaker water blaster models fall under the Other/Piston/Motorized section of the tree: 10 new water blaster models; 0 new pressurized water blasters.