March 27, 2014 - Day 86 .:
All content and images are used with permission. Content and images are provided for personal use only. Not for redistribution.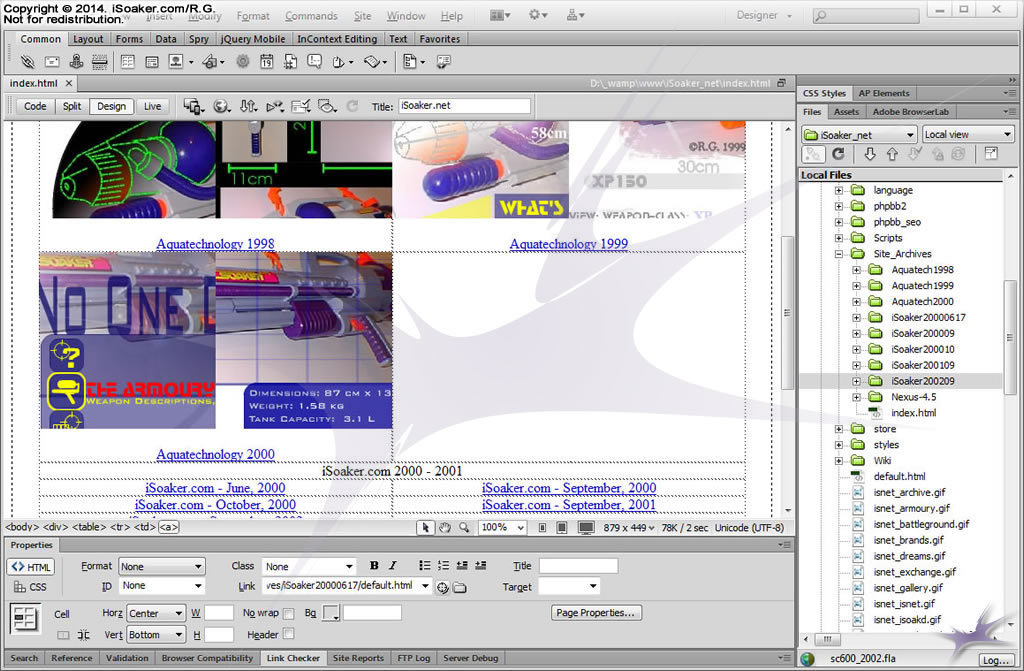 Currently focusing on rebuilding the iSoaker.net landing page. The above screen capture shows the page under development in Adobe Dreamweaver CS6. While I still debate what other content to push onto iSoaker.net, the website archives will definitely remain. To that effect, I'm currently opting to add in some linking graphics to give a glimpse of what each of the archive sites look like, but showing both a site's landing page as well as one of their inner content pages (typically a water blaster review page). I've made three graphics thusfar witha nother 6 or so to go.