March 26, 2014 - Day 85 .:
All content and images are used with permission. Content and images are provided for personal use only. Not for redistribution.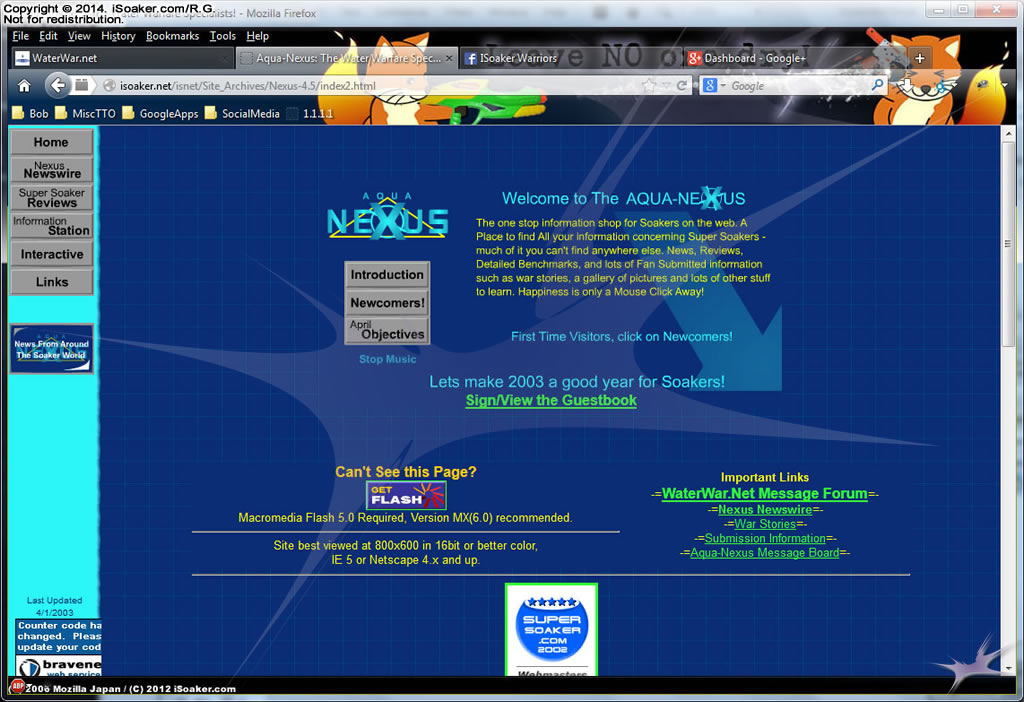 Felt like revisiting the good ol' Aqua-Nexus today. I'm glad that Super Soaker Warrior gave me the files and permission to re-house his classic water blaster website on iSoaker.net when his hosting was about to disappear. For those less familiar with the 'Nexus, back in its day, it was one of the two major water blaster websites on the internet (the other being Aquatechnology/iSoaker.com). I recall getting to know Super Soaker Warrior (SSW for short) back in the old Yahoo MiB Alliance Club. I owe a lot of my inspiration to continue developing a water blaster website to SSW and Aqua-Nexus for ideas on how to improve my own site. I'm sure SSW is still lurking around, but has unfortunately not been an active member of the online community for many years now.