March 25, 2014 - Day 84 .:
All content and images are used with permission. Content and images are provided for personal use only. Not for redistribution.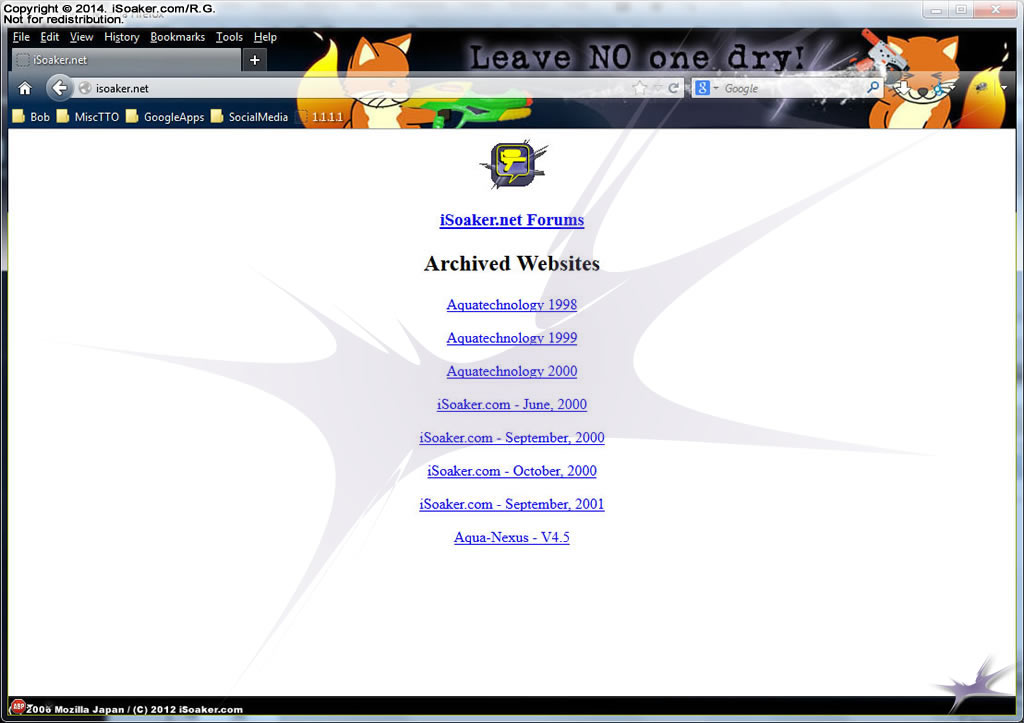 Being on my mind at present, the above is a screen capture of the iSoaker.net landing page (minus the iSoaker splash watermark, of course).. As I noted yesterday, while I'll be decommissioning the forums, the site will remain up. However, as can be seen, the landing page is, well, rather plain looking at the moment.
What I want to do is, of course, improve how the landing page looks. More than that, I need to decide what else, if anything, I wish to do with iSoaker.net in the near future.