April 4, 2014 - Day 94 .:
All content and images are used with permission. Content and images are provided for personal use only. Not for redistribution.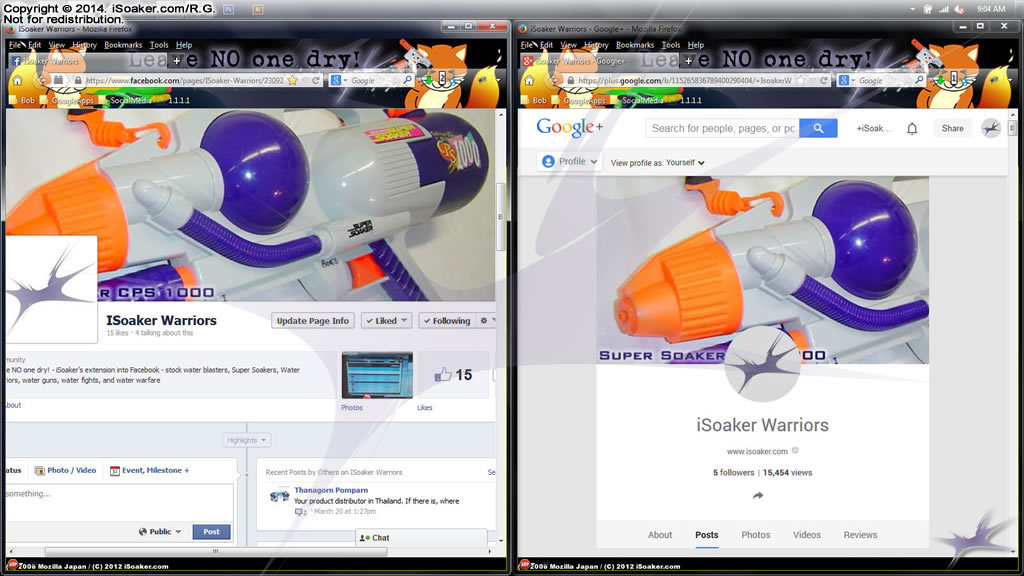 It's roughly a month and a half since the launch of iSoaker Warriors on Facebook and iSoaker Warriors on Google+. While iSoaker Warriors on Facebook shows an increase to 15 likes now, iSoaker Warriors on Google+ opted to change the statistics it reports and now just shows a number of followers and numbe of page views. At any rate, growth is there, albeit relatively slowly. Then again, finding new and interesting content to push to those pages regularly without simply duplicating what goes onto iSoaker.com is definitely a challenge.