April 7, 2014 - Day 97 .:
All content and images are used with permission. Content and images are provided for personal use only. Not for redistribution.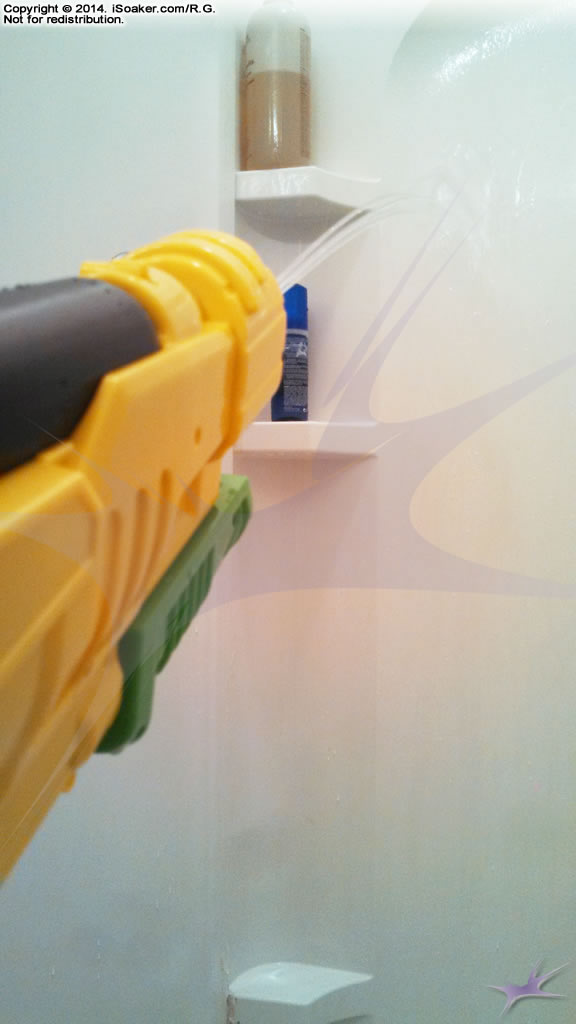 Today, I found some time to do a little performance testing of my Water Warriors Charger. Granted, it'd not really possible to do range testing in a small washroom, but I can measure the remainder of a water blaster's statistics from reservoir volume to nozzle flow output. The amount of backsplash from different streams is also a good indicator of good soaking power, but I'll also admit that blasting a shower stall wall is not as satisfying as soaking an opponent.