April 8, 2014 - Day 98 .:
All content and images are used with permission. Content and images are provided for personal use only. Not for redistribution.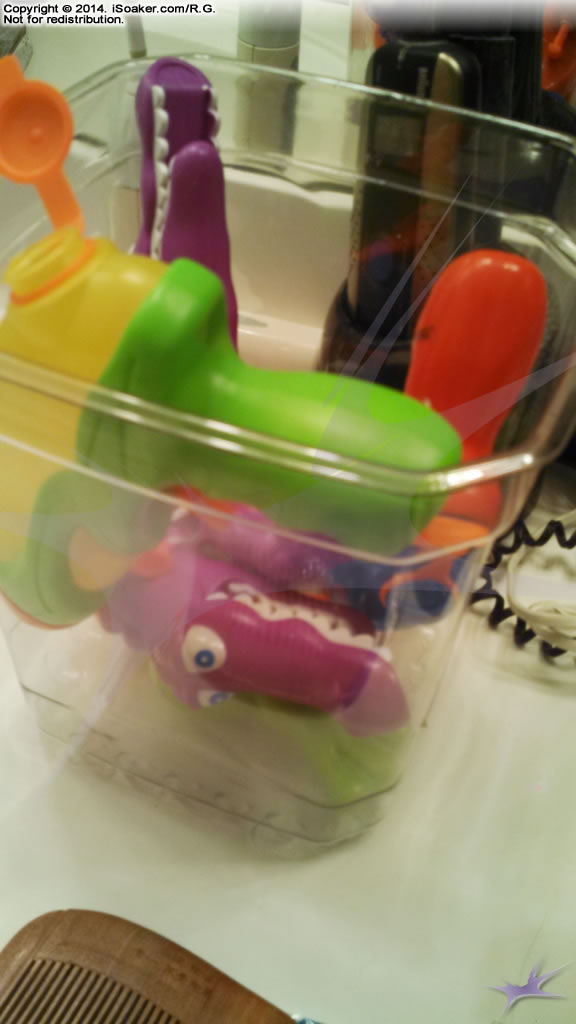 It appears again that I'm not the only one doing testing at home. My Water Warriors Power Shot XLs are out as well as... some Water Warriors Animal Squirts. Well, on the bright side, I'm not too worried about getting soaked too quickly. On the other hand, these are the types of water blasters that someone just might use anywhere; forget about waiting until the weather is warmer. I'd better get more prepared in case of a surprise soaking attack.