April 10, 2014 - Day 100 .:
All content and images are used with permission. Content and images are provided for personal use only. Not for redistribution.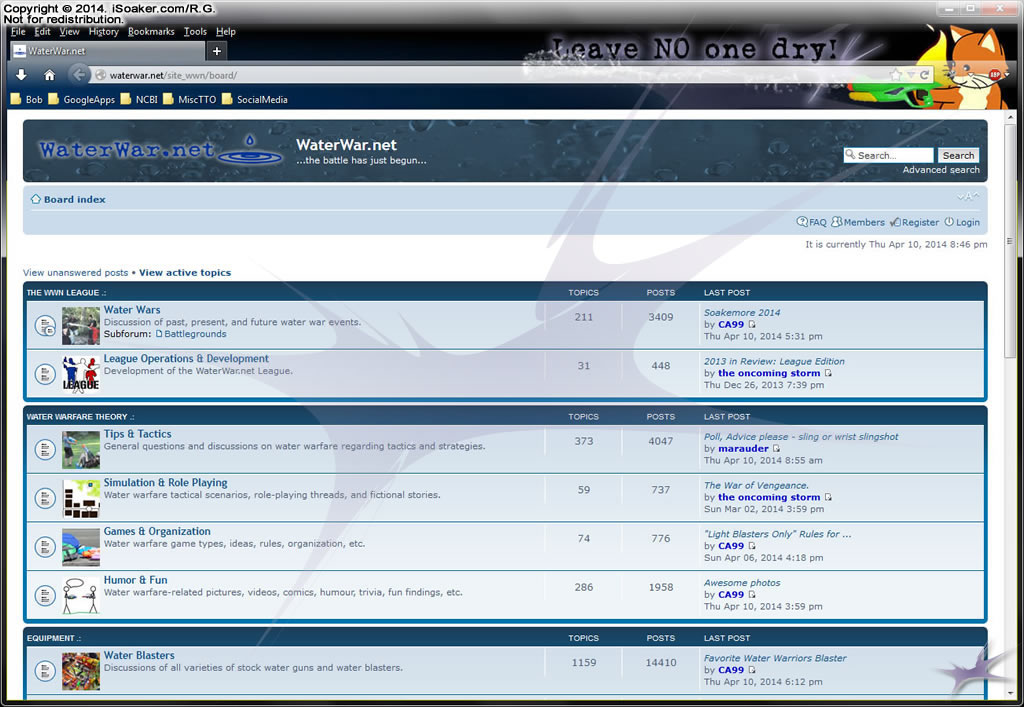 Another day, another chance to catch up on the latest happenings at the WaterWar.net Forums. Various of threads of note today are the "Light Blasters Only" Rules as well as Favorite Water Warriors Blaster threads.