April 11, 2014 - Day 101 .:
All content and images are used with permission. Content and images are provided for personal use only. Not for redistribution.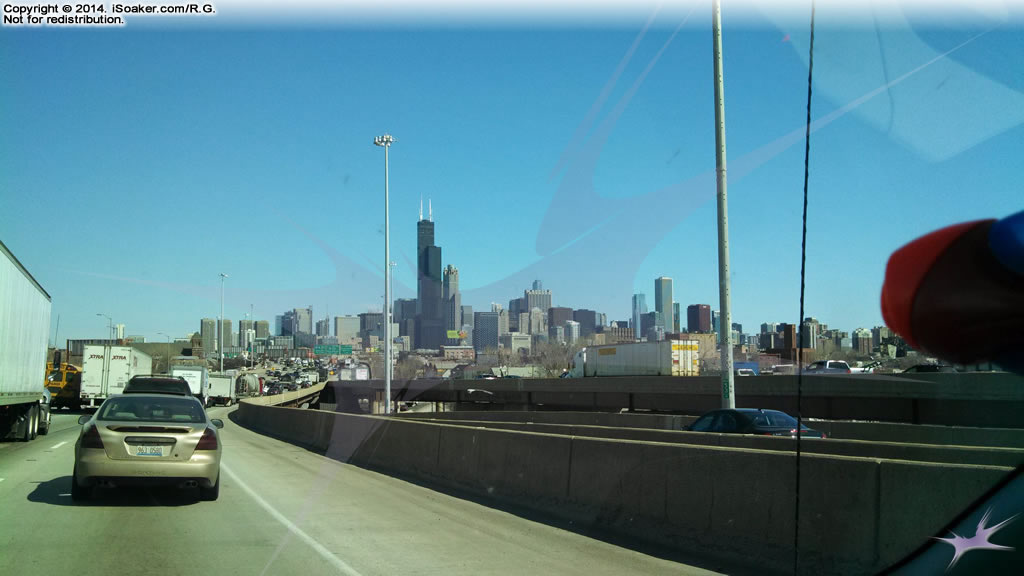 A new day and going on a little road trippin' with my trusty Water Warriors Power Shot XL at hand. When traffic's bad, might as well soak the scenery. Anyone recognize this 'Windy City'?