April 12, 2014 - Day 102 .:
All content and images are used with permission. Content and images are provided for personal use only. Not for redistribution.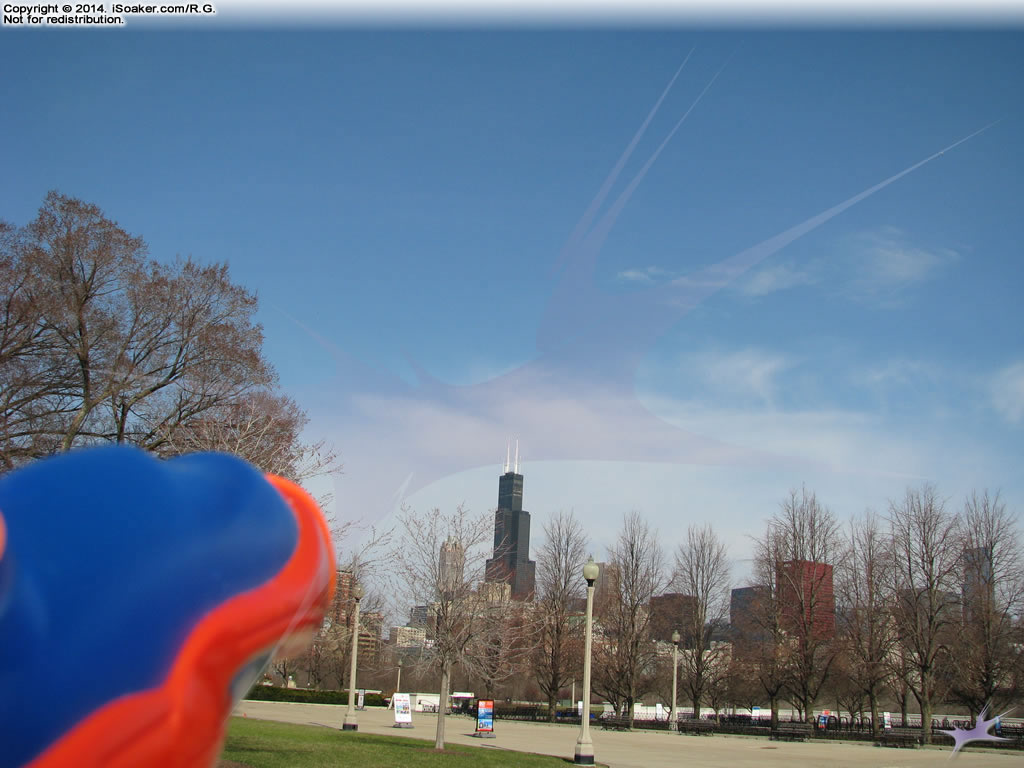 Another day in Chicago, IL, USA. Here's a shot of the downtown from just outside the Shedd Aquarium. Granted, the SHEER SIZE of my Water Warriors Power Shot XL makes the "Sears Tower" look puny in comparison!