April 13, 2014 - Day 103 .:
All content and images are used with permission. Content and images are provided for personal use only. Not for redistribution.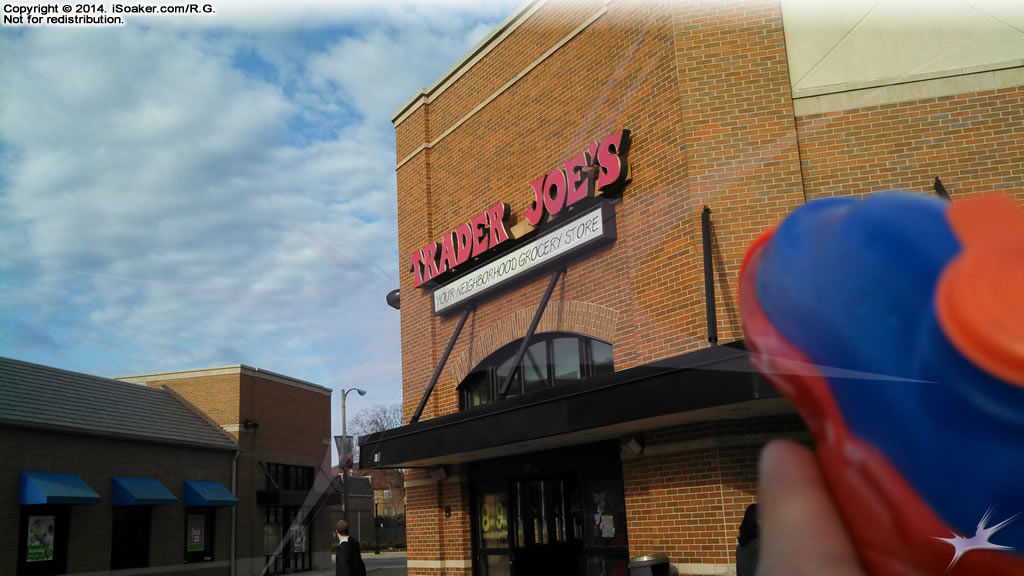 Of course, when in Chicago, need to visit Trader Joe's. Soakin' Trader Joe's with a Water Warriors Power Shot XL always makes for a good start-of-the-day.